ENL night is tonight from 5-7 PM. Refreshments will be given out.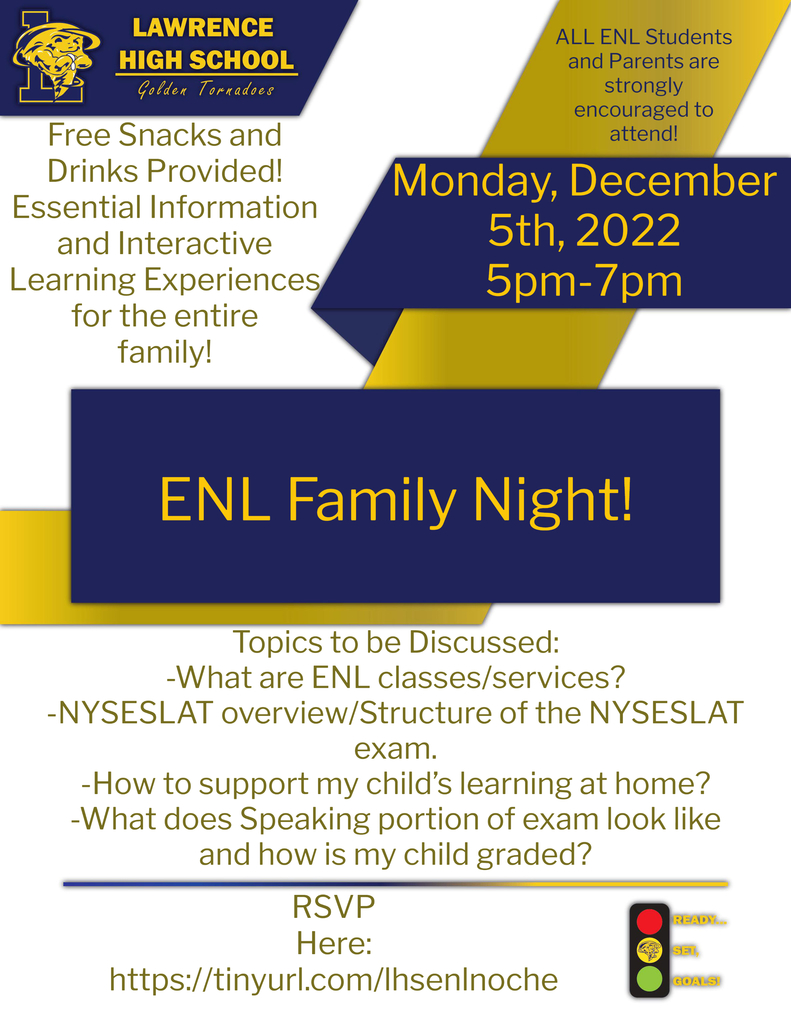 Tonight is ENL family night from 5-7pm . Look at the flyer and see what we are doing tonight!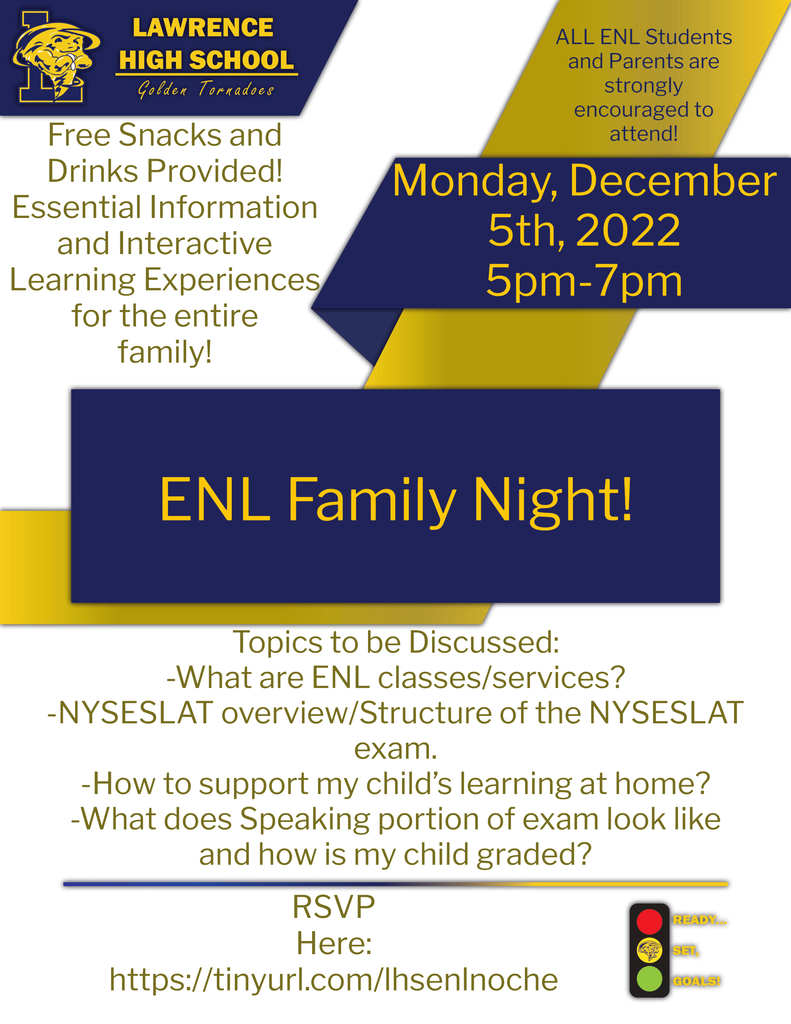 December is here - wishing all of our Lawrence families a wonderful holiday season. Check out the December SMORE's when you have a moment to spare. I hope you find something of interest or something fun. HS SMORE -
https://www.smore.com/rtng1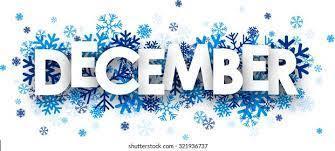 Good Morning LHS! Our December 2022 edition of the Mental Pabulum, our student newspaper, is available now at the link below. Great work by all of the students involved!
https://5il.co/1le45

Tonight's ENL Family Night has been postponed until next Monday, December 5th from 5-7pm . We look forward to seeing you there. RSVP-
https://tinyurl.com/lhsenlnoche
La Noche familiar de ENL de esta noche se pospuso hasta el próximo lunes de diciembre 5th de 5 a 7 p.m. Esperamos verlos allí. RSVP-
https://tinyurl.com/lhsenlnoche

LHS Presents ENL Family Night Free Snacks and Drinks Provided! Essential Information and Interactive Learning Experiences for the entire family! ALL ENL Students and Parents are strongly encouraged to attend! Topics to be Discussed: -What are ENL classes/services? -NYSESLAT overview/Structure of the NYSESLAT exam. -How to support my child's learning at home? RSVP-
https://tinyurl.com/lhsenlnoche
Noche de Familias ENL ¡Aperitivos y bebidas gratuitos proporcionados! ¡Información esencial y experiencias de aprendizaje interactivo para toda la familia! ¡Se recomienda encarecidamente a TODOS los estudiantes y padres de ENL que asistan! Temas a discutir: -¿Qué son las clases/servicios de ENL? -Resumen de NYSESLAT/Estructura del examen NYSESLAT. -¿Cómo apoyar el aprendizaje de mi hijo en casa? Registrar-
https://tinyurl.com/lhsenlnoche
https://docs.google.com/forms/d/1nnaqiIRGDwzDSjosOYJqAVNHooDWmTsdvBFDu9B6GRw/edit?ts=637e2993
LHS students performed at the Veterans Day Ceremony at the Cedarhurst Village Hall on Friday, November 11, 2022. To honor the veterans, lovely words were spoken and a beautiful performance was given by Alexis Acosta, Alexandra Acosta, Stephanie Lopez and Billy Godoy!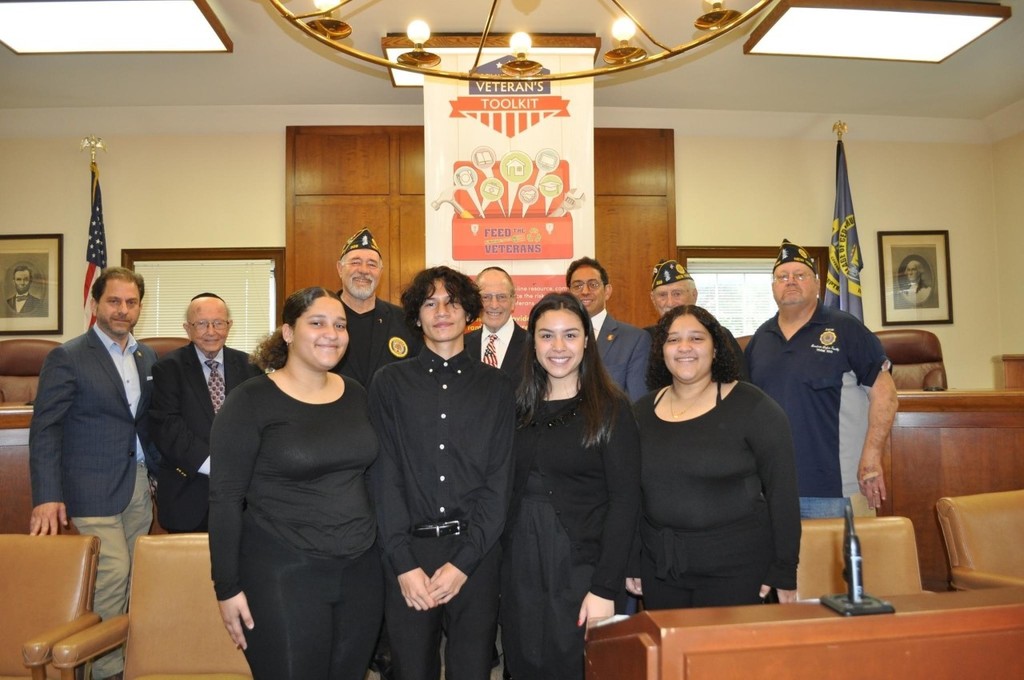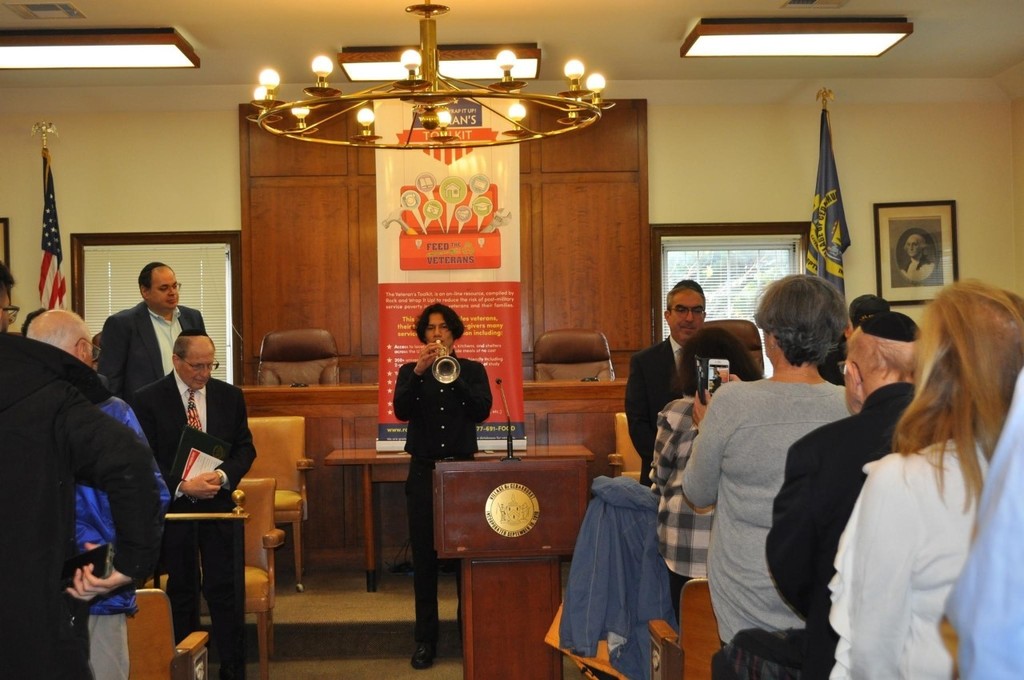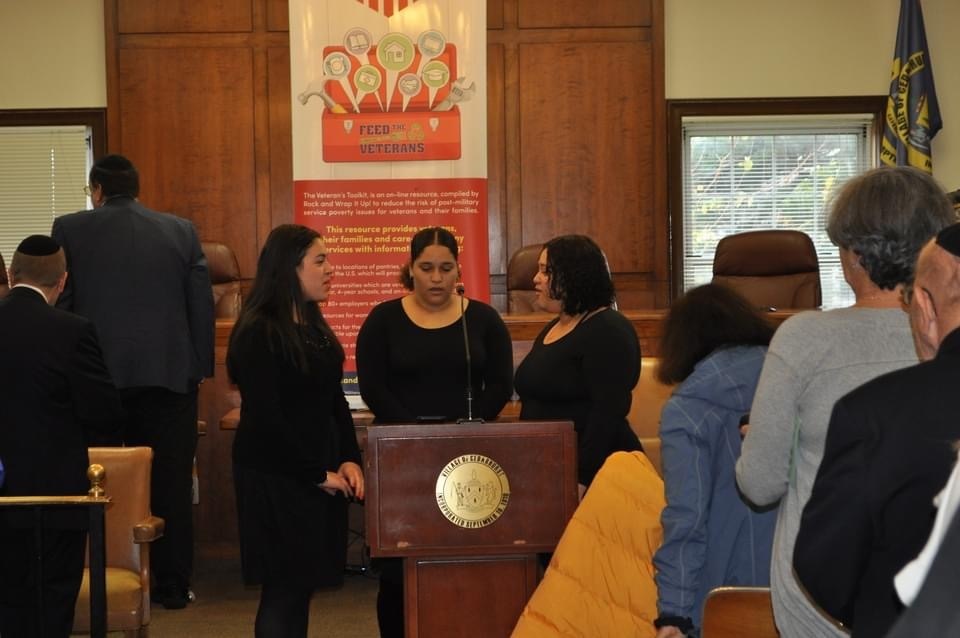 ALUMNI DAY Wear your college sweatshirt, bring your photo I.D. November 23, 2022 Join us for snacks @ 9:00AM Visit with teachers & staff Catch up with former classmates You are welcome to visit teachers from 9:00 a.m. to 12:45 p.m. YOU MUST BRING PHOTO I.D. WITH YOU FOR ADMITTANCE TO BUILDING (Driver's License, College ID) Please note: You MUST RSVP by Friday, November 18th in order to be admitted to the building on Alumni Day on Wednesday, November 23, 2022. RSVP online at:
https://tinyurl.com/LHSalumniday22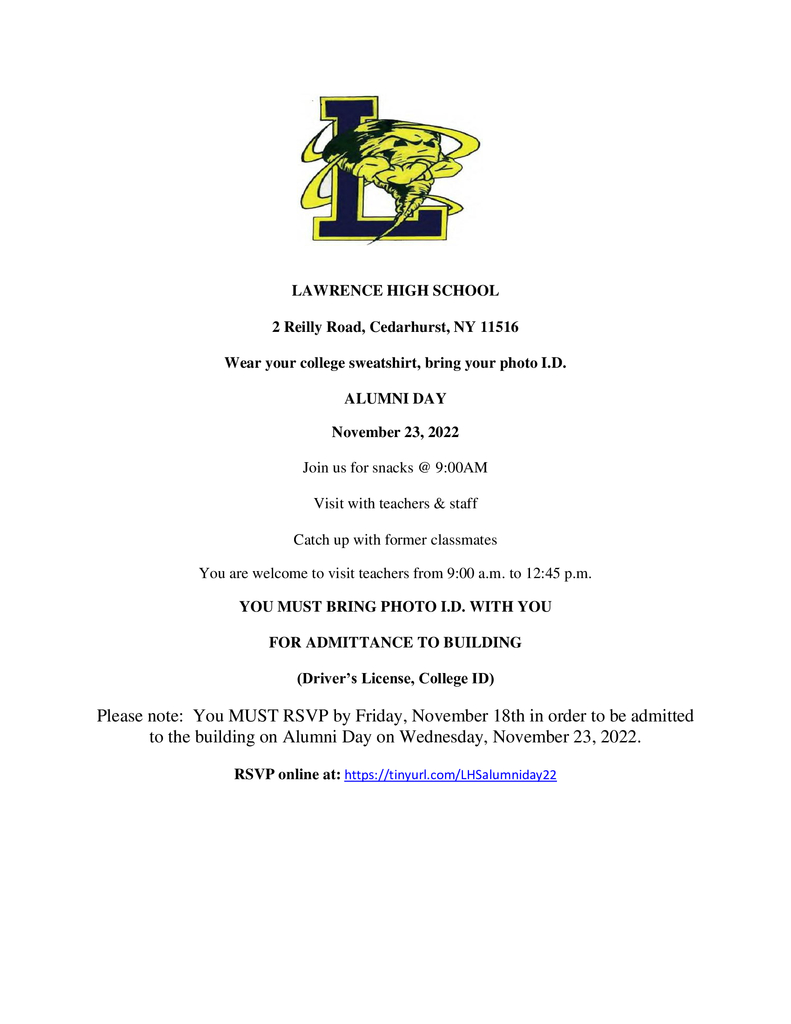 Lawrence High School had the privilege have having the U.S. Army visit our school this morning. Students had the opportunity to visit their "Robotics Trailer" and types of military vehicles they use. Thank you to the U.S. Army for this wonderful experience.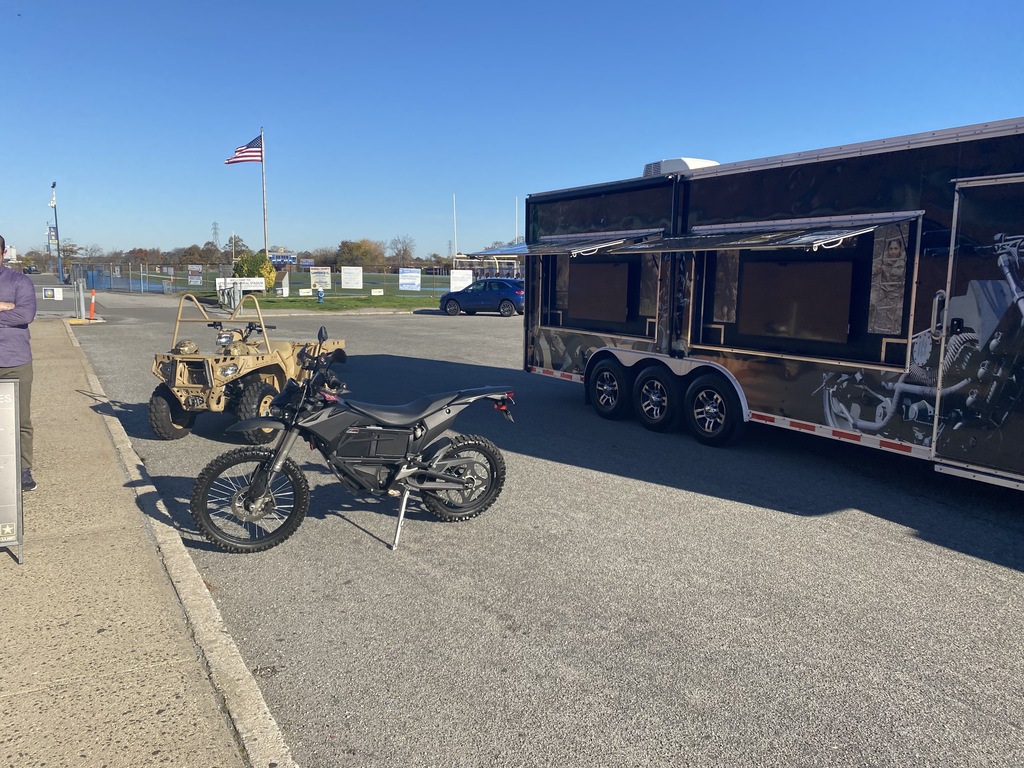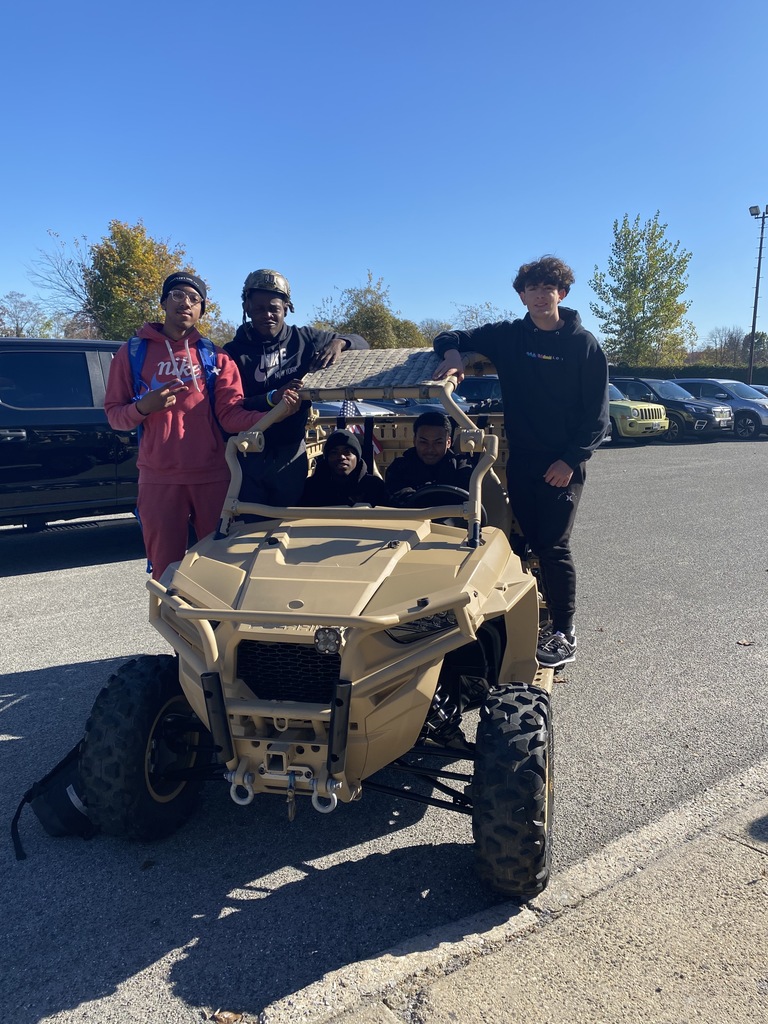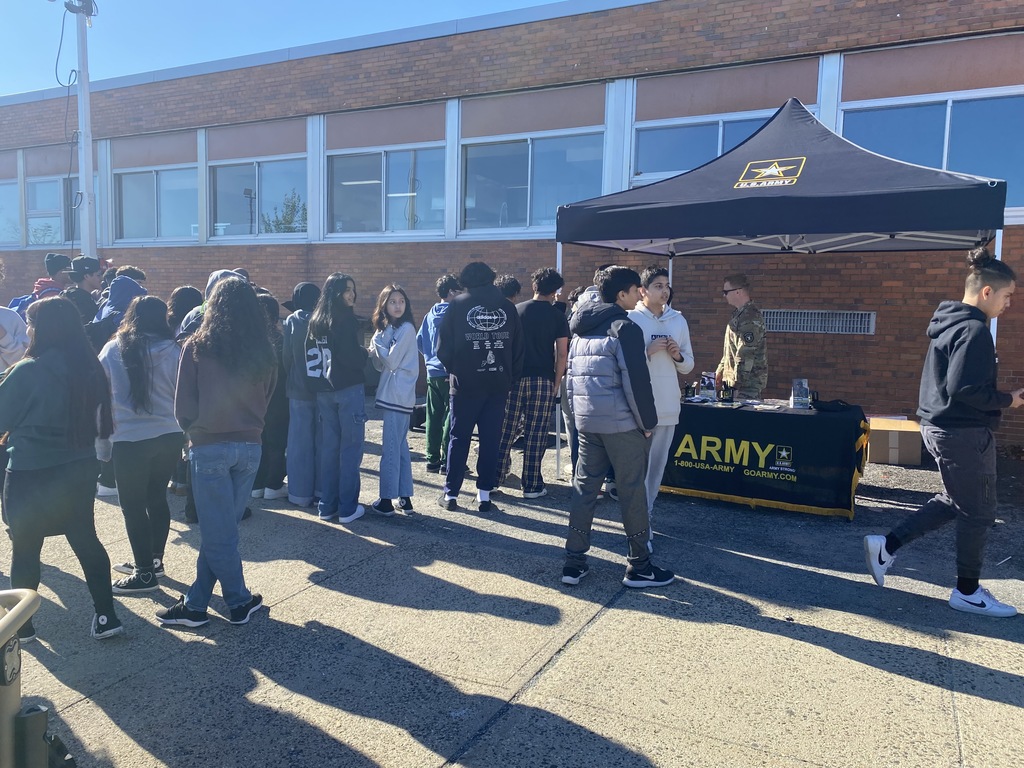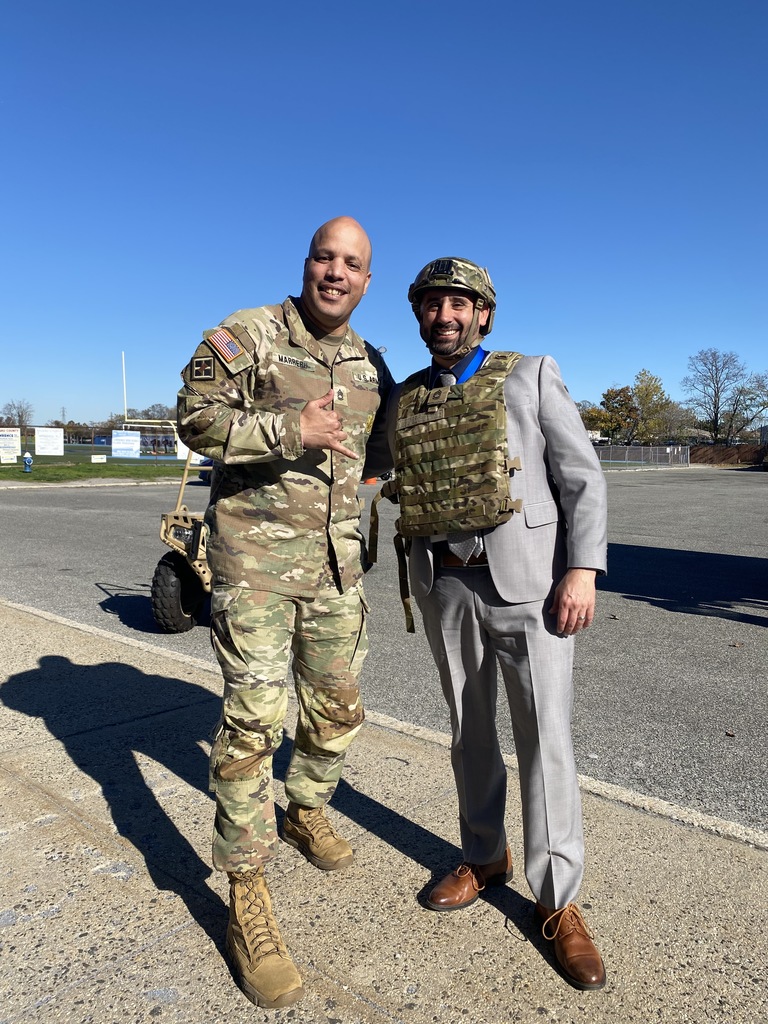 DECA is off to a great start! Great results from the Adelphi Challenge held at Adelphi University on Friday. Congrats to Avery Campbell and Ariana Watson, as they were both on teams that made it to the finals of the competition. Way to go.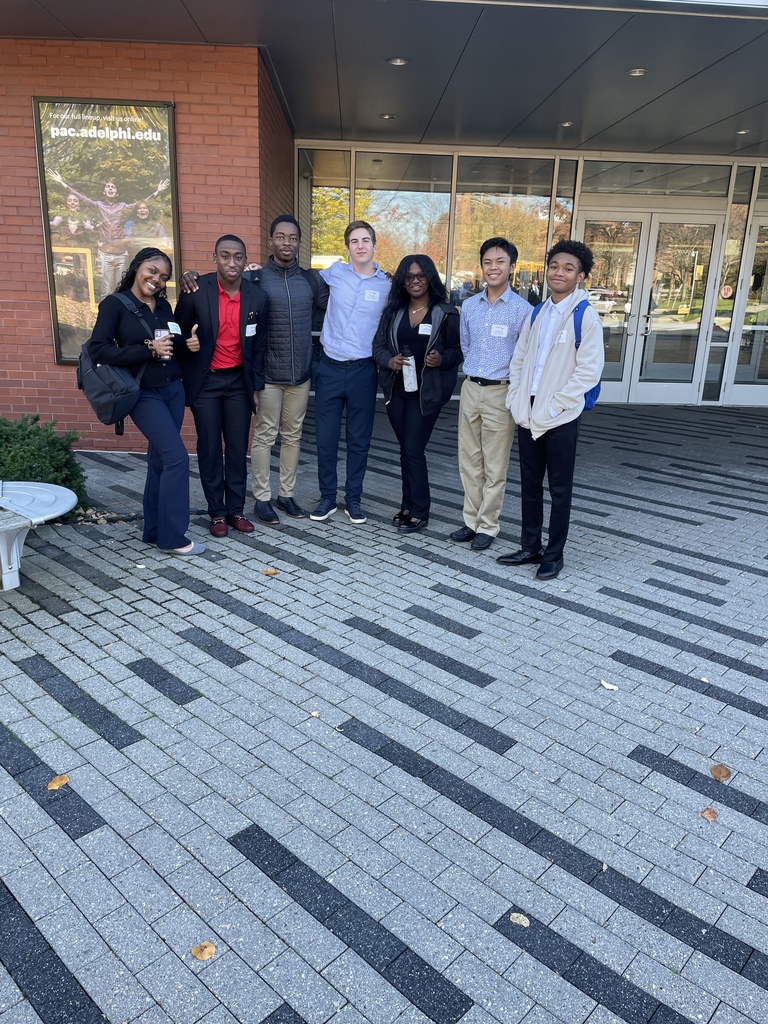 Ms. Bayeva, our Senior Advisor, set up a wonderful Senior Breakfast for our Senior class of 23' on Friday, November 4th. They had a wonderful spread of bagels, pastries, fruit, coffee, hot chocolate for us all to enjoy. Thank you to the parents who volunteered their time to make this event run successful. Thank you to Parents, Teachers, Administrators, Custodians, Security, Ms. Kind and Ms. Bayeva!!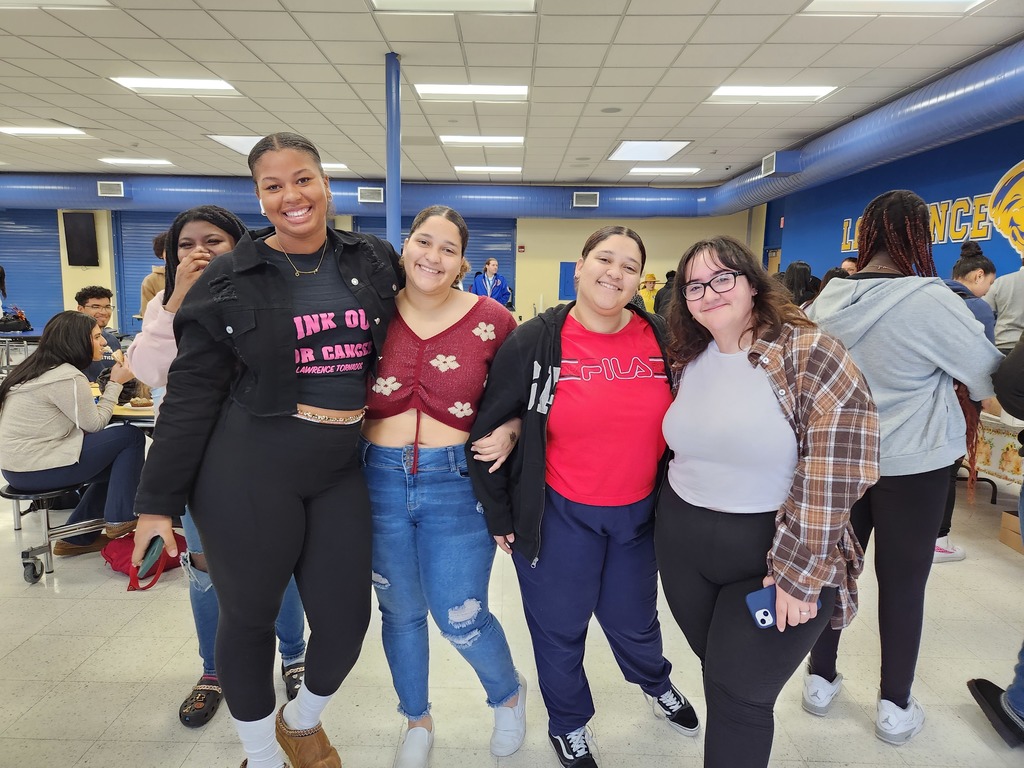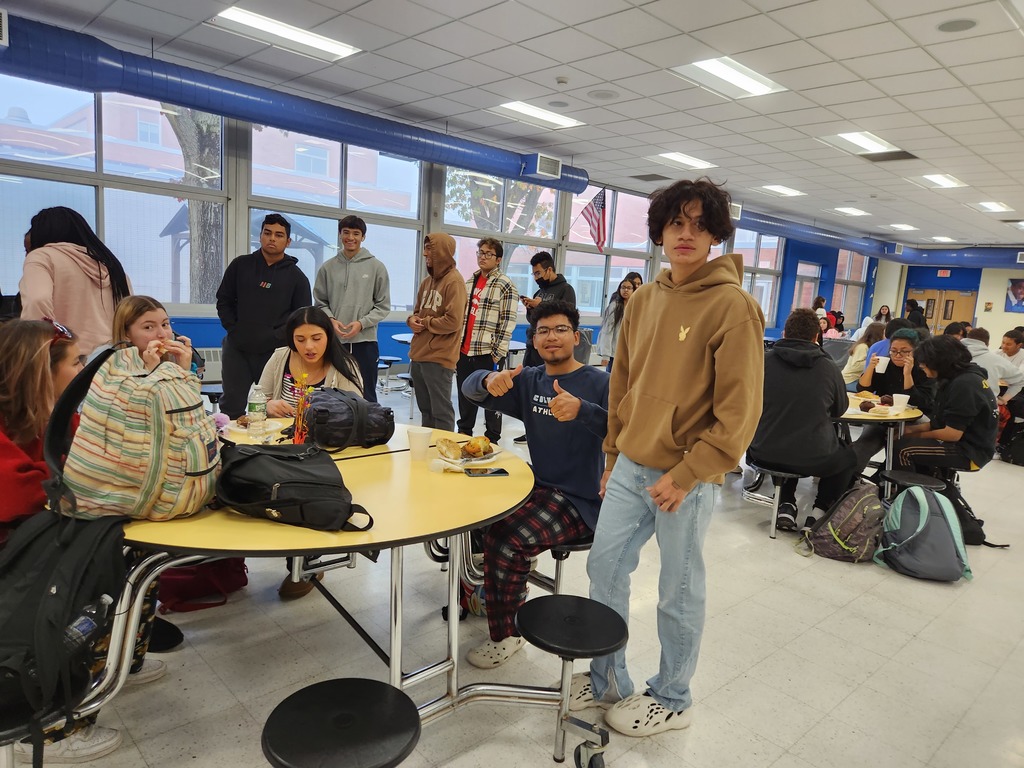 Weather is getting colder and you cannot find a new sweater to model?! Have no fear! The Senior Class will have you "covered" with your freshly made Lawrence Apparel . The supplies are limited, please hurry to secure your gear. Fill out this form in full by this Wednesday, Nov. 16 (with the delivery date before Thanksgiving). * You can pay in CASH (room 121 or Senior Class officers - Ryanna Lopez, David Reyes, Dexter Robinson, or Billy Godoy), or you can VENMO Mrs. Bayeva with your name, order, and amount (tag below) ** MONEY IS DUE BY WEDNESDAY, NOVEMBER 16, 12 PM **
https://forms.gle/MqmBQkHmWhxh6KJ59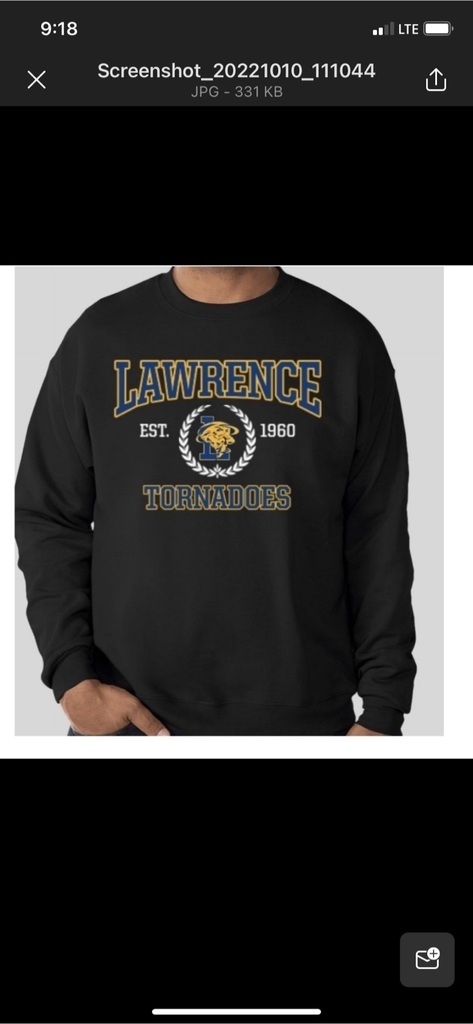 Hi Families - The November Smore is here for you. Hope you find them full of interesting information for you and your children. Take a peek and see what you can use. Remember you can use the translate button on the page to put it in your language of choice. LHS -
https://www.smore.com/rxjvk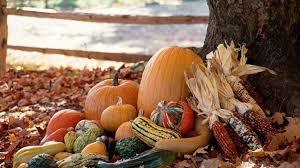 Good morning and happy November! Below you will find the newest Library Smore for November. Check out the newest additions for Native American Heritage Month, Veteran's Day, and much more! The latest Smores can also be accessed in your Lawrence Bookmarks under LHS Library Smore. Have a great day, Ms. V
https://www.smore.com/rxjvk

Good Afternoon Parents, High School Winter Sports are starting soon!! Boys and Girls Basketball, Wrestling, Winter Track, and Bowling all begin on 11/14. In order to participate, students must have an up-to-date sports physical on file. Please check the status of sports physicals with the school nurse.
LHS Presents ENL Family Night Free Snacks and Drinks Provided! Essential Information and Interactive Learning Experiences for the entire family! ALL ENL Students and Parents are strongly encouraged to attend! Topics to be Discussed: -What are ENL classes/services? -NYSESLAT overview/Structure of the NYSESLAT exam. -How to support my child's learning at home? RSVP-
https://tinyurl.com/lhsenlnoche
Noche de Familias ENL ¡Aperitivos y bebidas gratuitos proporcionados! ¡Información esencial y experiencias de aprendizaje interactivo para toda la familia! ¡Se recomienda encarecidamente a TODOS los estudiantes y padres de ENL que asistan! Temas a discutir: -¿Qué son las clases/servicios de ENL? -Resumen de NYSESLAT/Estructura del examen NYSESLAT. -¿Cómo apoyar el aprendizaje de mi hijo en casa? Registrar-
https://tinyurl.com/lhsenlnoche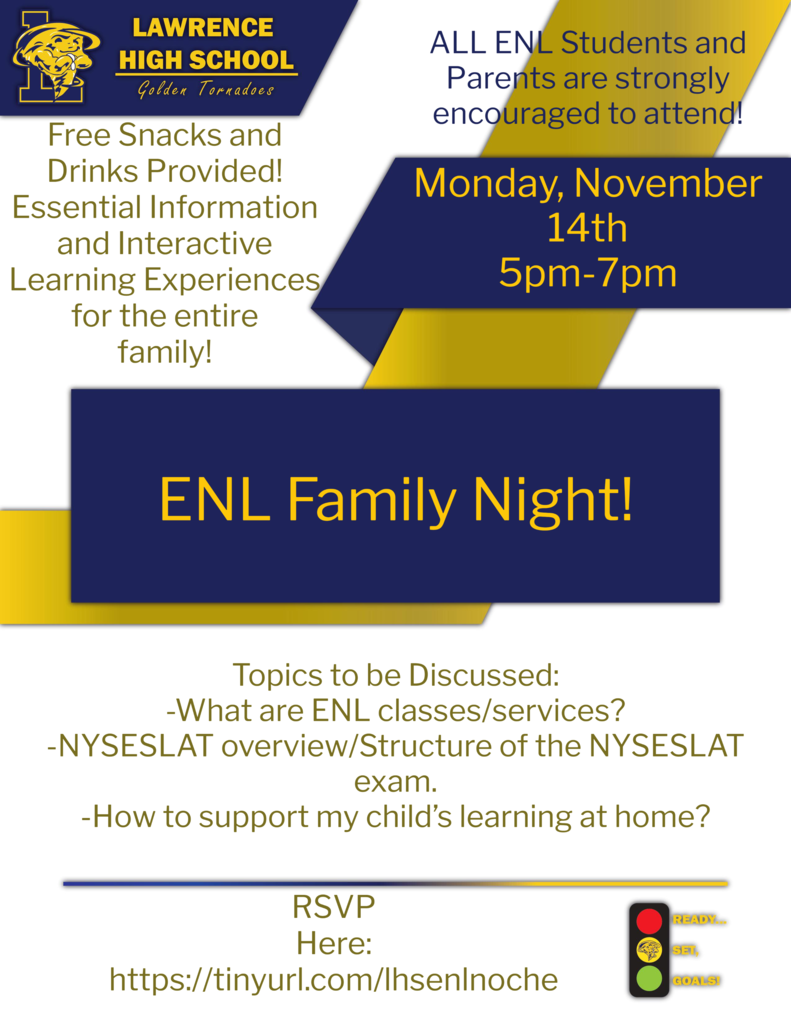 Dear Lawrence Family, The Senior Class is fulfilling its promise on our stylush,, cozy and warm Lawrence Apparel, it is here! You can purchase a crewneck ($20 S-XL) or a hoodie ($25) or pick up if paid) starting tomorrow, Oct.27, pds 4, 5, 7, or right after school in r.121. Cash or Venmo
https://venmo.com/code?user_id=2986872049500161022&created=1666823547
Get geared up, and please spread the word! This is a Fundraiser, and the supplies are limited. Thank you so much! The officers and Irina Bayeva Senior Class Advisor

Dear Lawrence Family, The Senior Class Officers are cordially inviting you to become a part of the Fall Fundraiser AFTER the Homecoming Football game! Knowing that you will want to replenish your energy with real food after cheering for the team and ALL involved, we were very excited to organize this Fundraiser! Any of your orders placed between 4 and 8 pm on Saturday, Oct. 29 at our local Chipotle (in person or online, using code NPCE6XW , NO deliveries!), or notifying the cashier before paying, will qualify for this fundraiser. You can take a picture of the posting attached and show at the register. The flyer and the online instructions are attached here. The Senior Class'23 THANKS you in advance! The Class w​ill receive a check of the proceeds (30%). To qualify, we need to bring more than $150, and the money will be used to reduce the cost of the Senior Prom'23. The follow-up email will be sent out to you later to announce the amount of profit. Once again, from the bottom of our hearts THANK YOU! for your ongoing support! If you want to know what "The 88 Club" means, here is the link to the new commercial created by Chipotle this September :
https://youtu.be/TLWuXz2vVC4
and the link of "behind the scenes":
https://youtu.be/Z8V7_x9sygs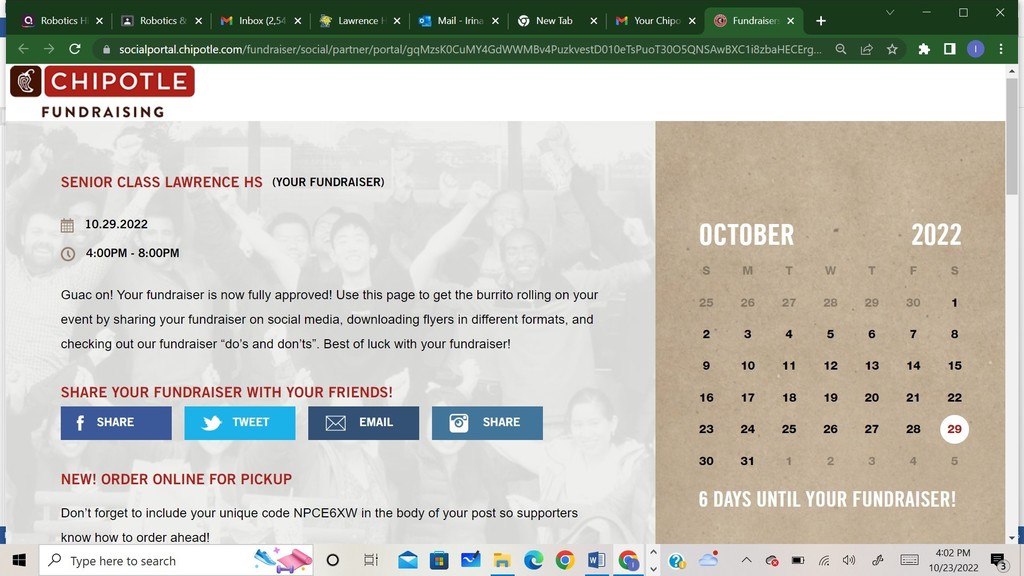 Good Afternoon LHS Families, Whitsons, our food service management company, has asked that families complete the survey using the link below. Your feedback will help Whitsons continue their commitment to customer satisfaction. Thank you, Dr. Lagnado-Papp
https://5il.co/1jpn8
Happy Spirit Week, leading up to the pep rally on Friday afternoon, and Homecoming day on Saturday! So many fun events planned for this week! School Spirit Week This week is School Spirit Week. Homecoming will take place Saturday. The themes for the week are: Today - JocksVsNerds Tuesday - Twin Day Bring Anything but a bookbag Wednesday - Business Day Thursday - Character Day Friday - Blue and Gold day