We understand that Wednesday will be a challenging day for our school community, with the funeral services for our beloved Mr. Woods. The Woods family is aware of the impact he had on our community and have welcomed you to attend in person services, or view the livestream (details in link). All student absences will be excused, as long as they check their google classrooms and complete any posted assignments.
https://5il.co/11jxh

NOVEMBER is NATIONAL GRATITUDE MONTH and so much more. Check out the biweekly Smore for news & information.
https://www.smore.com/05gb9

With great sadness we announce the passing of Mr.Cleveland Woods. , a Lawrence teacher for over twenty years who has bettered the lives of all who knew him. Mr. Woods was a champion among humans every day. Our prayers and support go to his wife and children.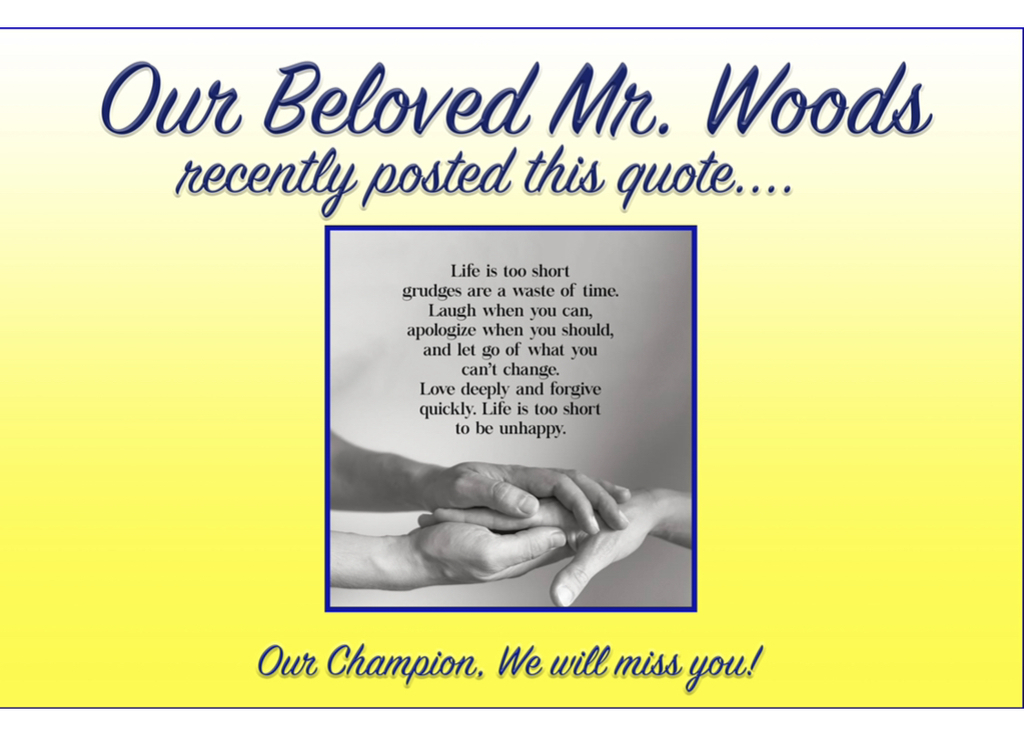 On Thursday October 28th from 5-7 PM, the National Honor Society is hosting their annual "Safe Trick or Treat" at Lawrence High School. The admission is $5 per person. Please keep in mind, no child will be admitted into the school without a parent. Come out dressed in your costumes for a fun night with family and friends at Lawrence High School's "Safe Trick or Treat". See you there!!! Este jueves, el 28 de octubre, de las 5 hasta las 7 de la noche, la Sociedad Nacional de Honor tendrá su evento anual de Safe Trick or Treat en Lawrence High School. La entrada será $5 por persona y por favor tengan en cuenta que ningun niño tendrá accesso al edificio sin ningun pariente. Vengan disfrazados y disfruten la noche con amigos y familia. Nos vemos alli!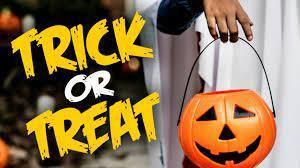 Good Afternoon LHS Families, On Thursday, November 4, 2021 from 6:30pm to 8:45pm, LHS will be holding the evening session of Parent/Teacher Conferences. Due to the COVID pandemic, conferences will be virtual. Please refer to the letter using the link below to sign-up for conferences. Thank you, Dr. Lagnado-Papp
https://5il.co/10ulj

Interested in playing basketball this year? The boys are girls basketball coaches will be holding meetings on the following dates: Varsity and Junior Varsity Boys Basketball on Friday, Oct.15th at 2:45 pm sharp in the LHS cafeteria. Varsity and Junior Varsity Girls Basketball on Monday, Oct. 18th at 2:45 pm sharp in room 203 cafeteria.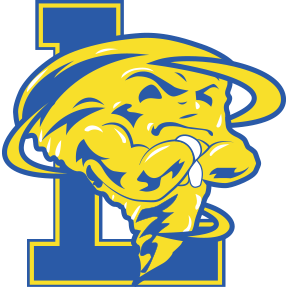 We invite you to join us virtually today at 4:30pm for our October Parent Training with Dr. Vera Feuer from Northwell Health. We will discuss strategies to use when you child is experiencing school anxiety and does not want to come to school. The link to join us at 4:30pm is: meet.google.com/ept-grew-zqh

Hello Golden Tornadoes! Great news - Our Homecoming is back!!! The SGA and Senior Class will be hosting long-awaited and always stupendous Spirit Week starting this Monday! With Pep-rally, the Royal court announcement on Friday to celebrate all of our athletes, clubs performances, marching band, cheerleading squad, and of course, our amazing football team!!! 💙💛💙💛💙💛⚽️⚾️🥎🏀🏐🏈🎾🎳🥍 The themed schedule attached, looking forward to seeing you all dressed up! The pictures will be used in the yearbook. Cannot wait to see you be a part of this extravaganza! Hugh Walker and Irina Bayeva Homecoming Advisors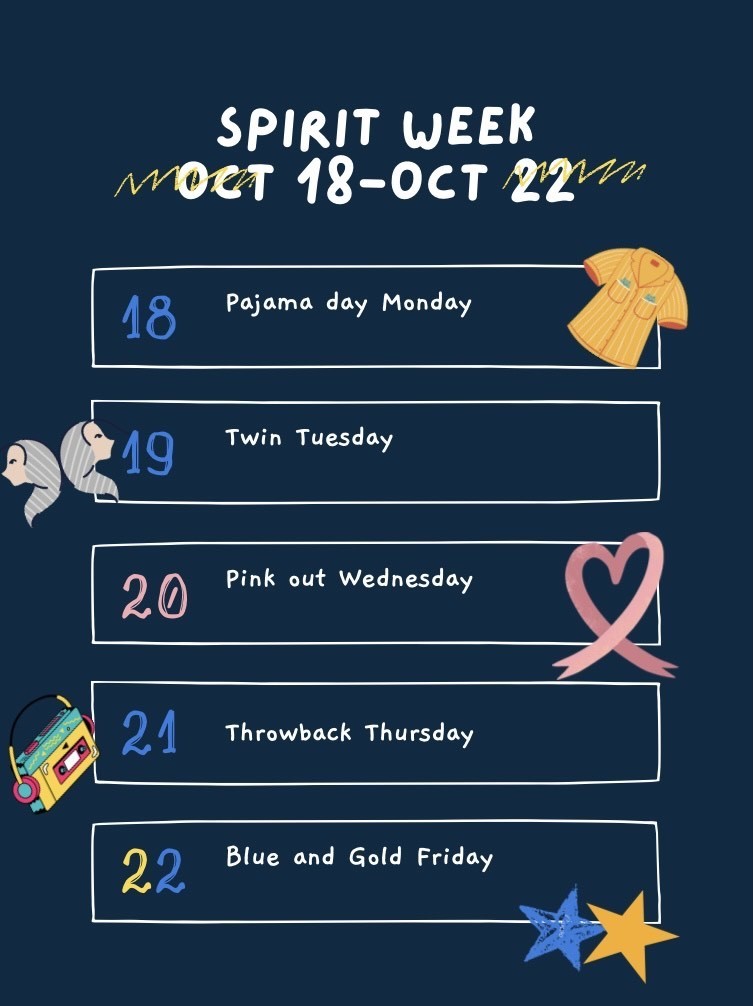 See the flyer attached for information about out Breast Cancer Awareness Pin fundraiser!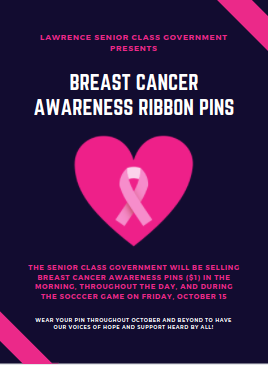 The State Education Department is requiring all public schools survey their families to get an accurate picture of the access students have to devices and internet access in their homes. This survey is now available on the Parent Portal for our Middle & High School students. Survey must be completed upon logging in.

Good Afternoon LHS Families, Please see the link below for an important letter regarding afternoon Parent/Teacher Conferences on Wednesday, October 13th.
https://5il.co/108cs
Thank you, Dr. Lagnado-Papp

Anyone interested in joining the wrestling team this year? There will be a meeting Today, October 8th, 2021 at 2:45 pm in the Lawrence High School Cafeteria.

Good Afternoon 9th, 10th & 11th Grade Families, Tomorrow, October 6th is the deadline to register your child to take the PSAT on Wednesday, October 13th at Lawrence High School. The PSAT is a very important exam in the college process. Please use the following link to register your 9th, 10th or 11th grader
https://forms.gle/X6LSd3yyTSxTFUdr8
Thank you, Dr. Lagnado-Papp



Below you will find the Extra Help schedule for the Science, Math and Foreign Language Departments.
https://5il.co/zxkd

Lawrence School District has partnered with Northwell Health to offer a series of free workshops for parents on a variety of behavioral health topics. Please visit the news section of our website for more information.
https://www.lawrence.org/article/550496

Good Afternoon 9th, 10th & 11th Grade Families, LHS will be administering the PSAT/NMSQT for 11th & 10th graders and the PSAT 8/9 for 9th graders in school on Wednesday, October 13th. This exam is the Preliminary SAT and is a practice version of the SAT. High performers are eligible for national scholarships and good test scores are a helpful addition to a college application. Please use the link below to register your child for this important exam.
https://forms.gle/X6LSd3yyTSxTFUdr8
Thank you, Dr. Lagnado-Papp