Hello October - Check out the October Smore's !! We packed them full of interesting information just for you. Take a peek and see what you can use. Use the translate button on the page to put it in your language of choice. HS Smore -
https://www.smore.com/92q8v
Wednesday, October 12th, 2022 will be a unique day of learning at Lawrence High School, with students in grades 9-11 taking the PSAT, followed by our afternoon Parent Teacher Conferences. Please see the attached letters from Dr. Lagnado-Papp regarding both events! PSAT Info-
https://5il.co/1ip5c
Parent Teacher Conferences-
https://5il.co/1ip5j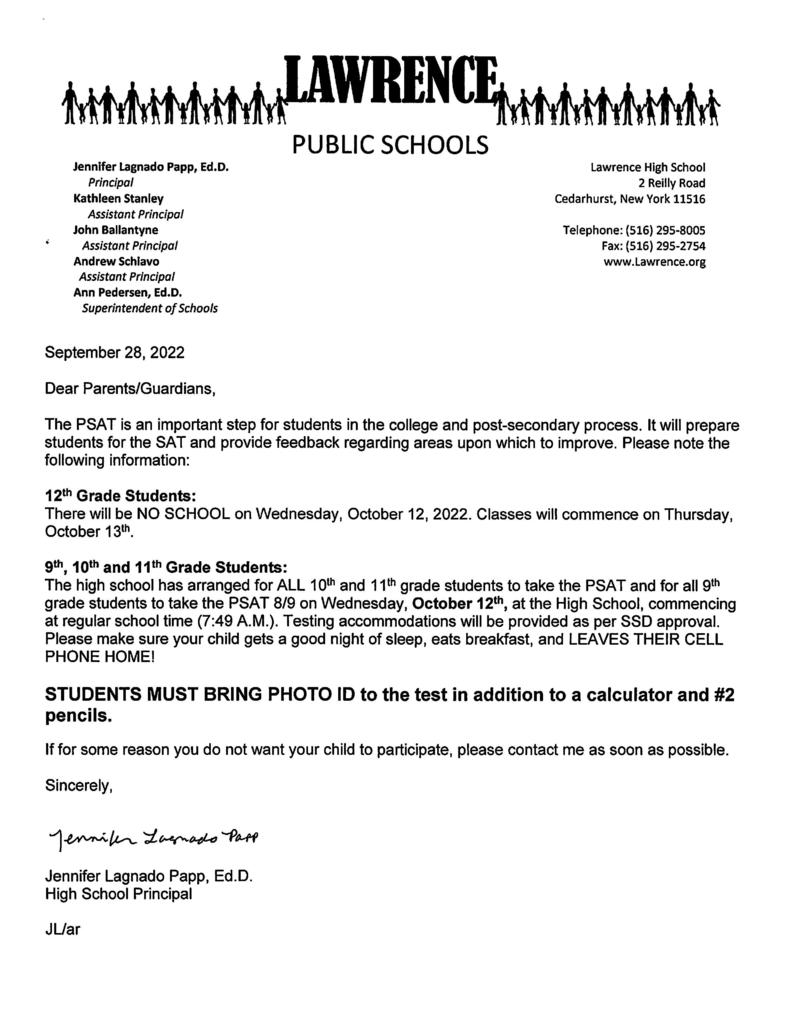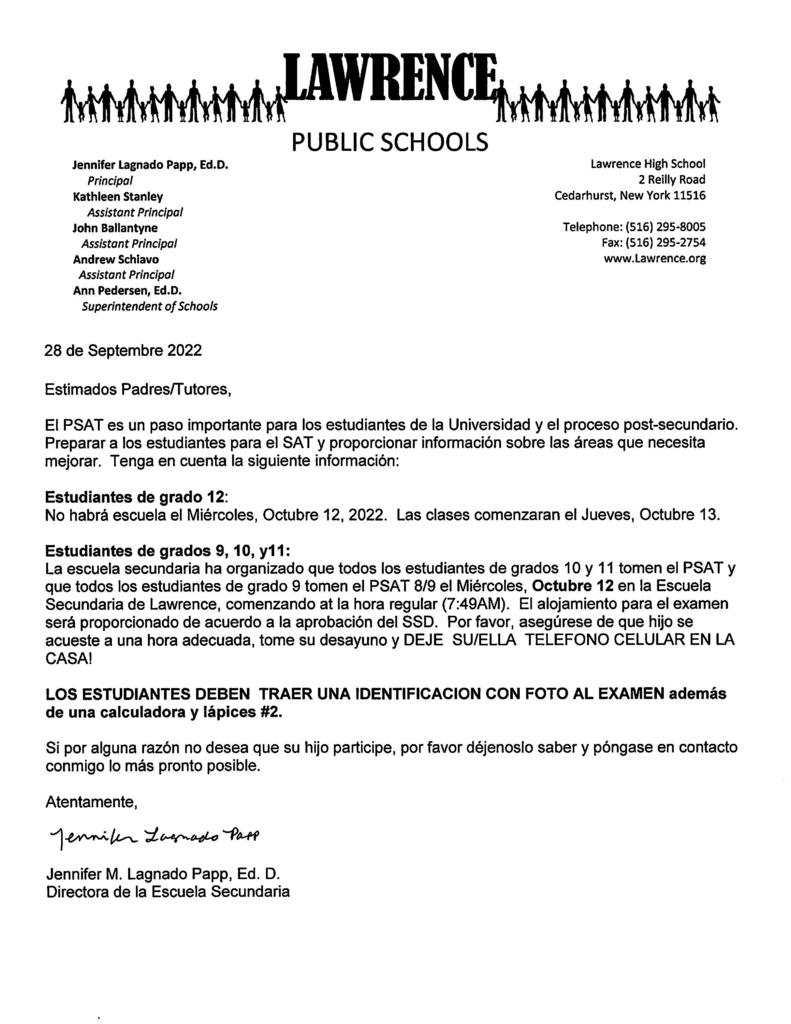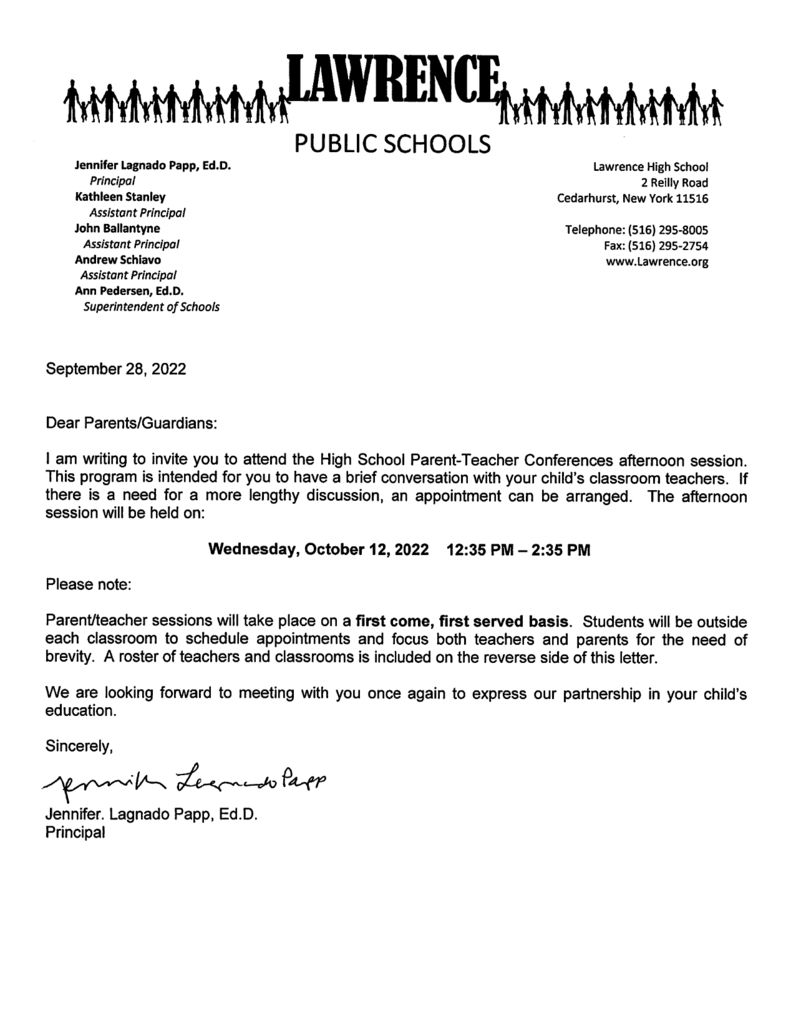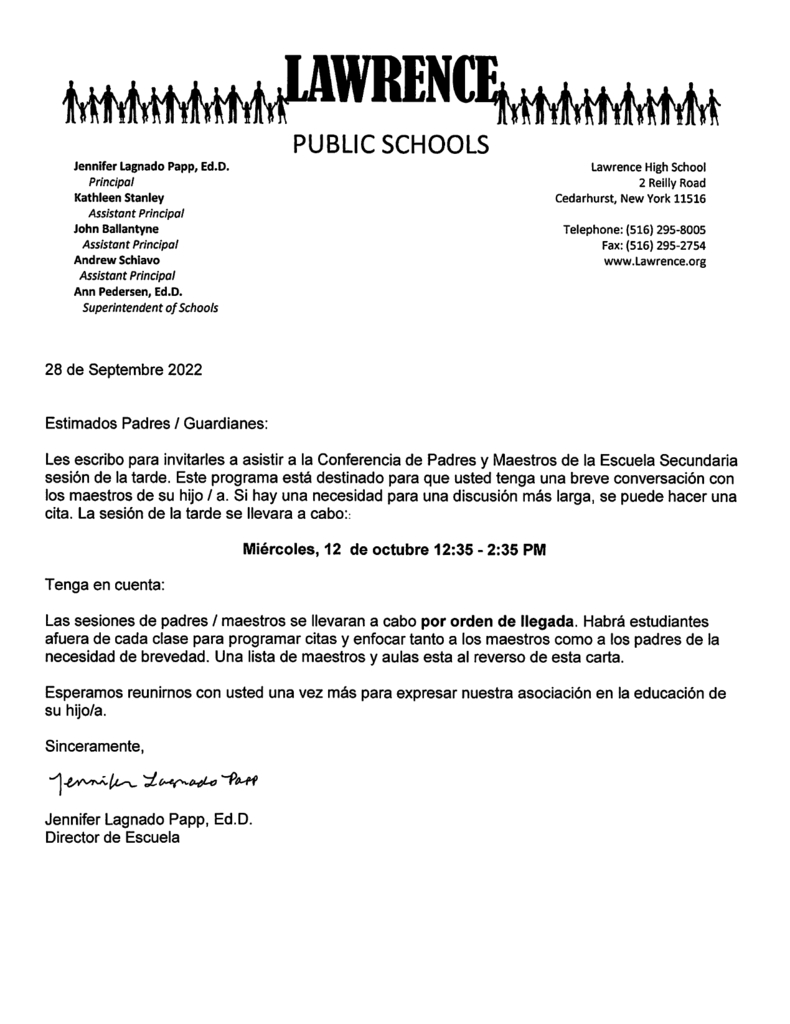 Dear LHS Juniors/Parents/Guardians of LHS Juniors, We have very exciting news! We are now able to open up our Senior Class college financial aid planning event to Juniors and their parents. Wednesday, 9/21 6:30pm LHS Cafeteria The presentation will take place in both Spanish and English! We hope to see you all there tomorrow night!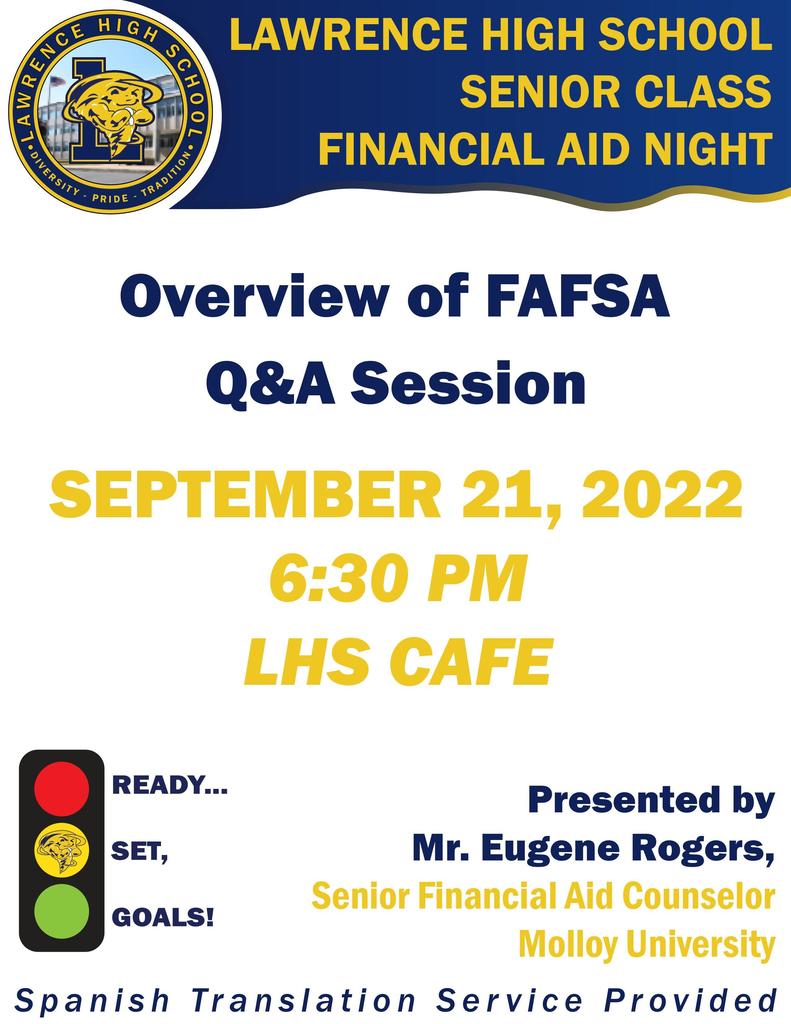 Welcome back to school - it has been a busy start up but we are up & running. Hoping you will find something here that everyone can use. Check out the September Smore !! HS smore -
https://www.smore.com/nxwcs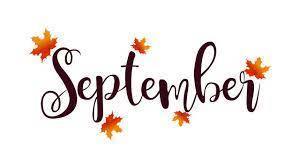 On Sundayy, 9/18/22, LHS Seniors held their Annual Car Wash Fundraiser. We washed a total of 38 cars, 1 barbie-mobile, and 2 police cruisers! We had 44 smiley, soapy, drenched Seniors and a few younger kids, as well as an outstanding group of parents and grandparents. One small village with one very big heart!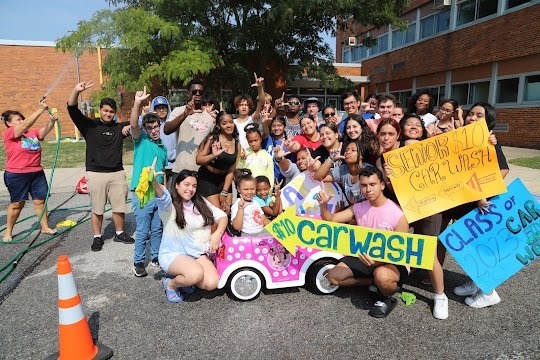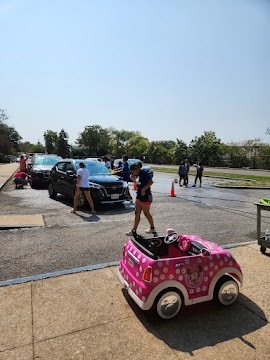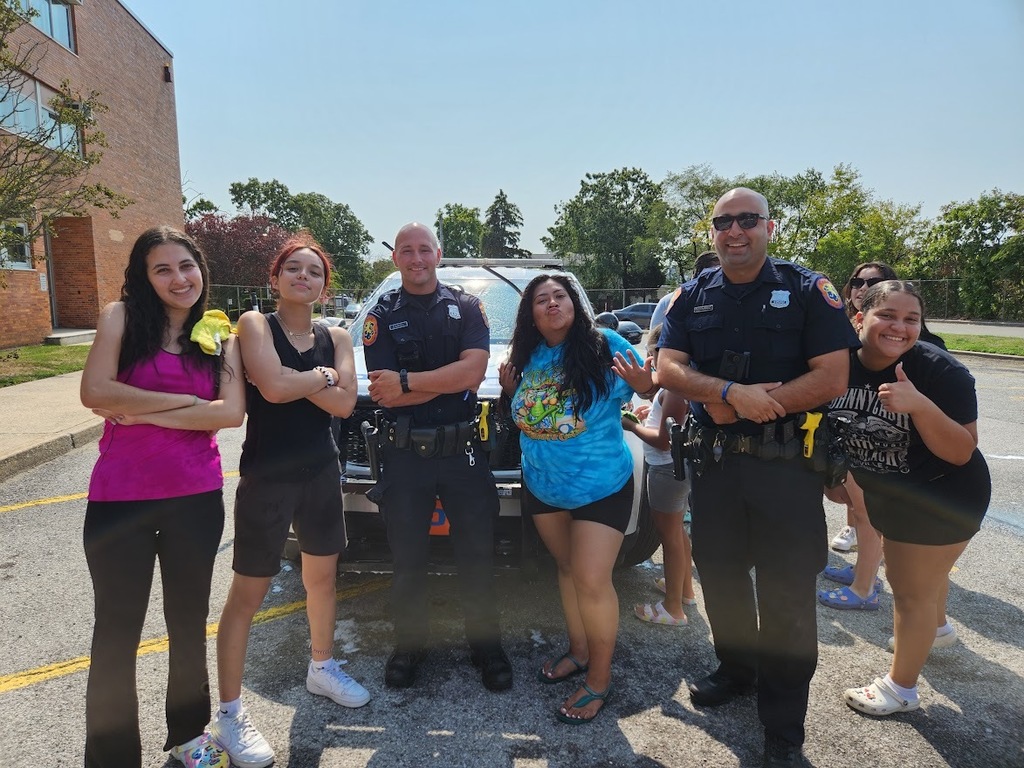 Reminder! Back to School Night takes place at Lawrence HS tomorrow, 9/14 beginning at 6:20pm. Parents will follow their child's "day 1" schedule to view 10 minute presentations in each of their child's classes. The attached letter was sent in the mail with the rest of your back to school informational packet with all of the details. See you tomorrow night!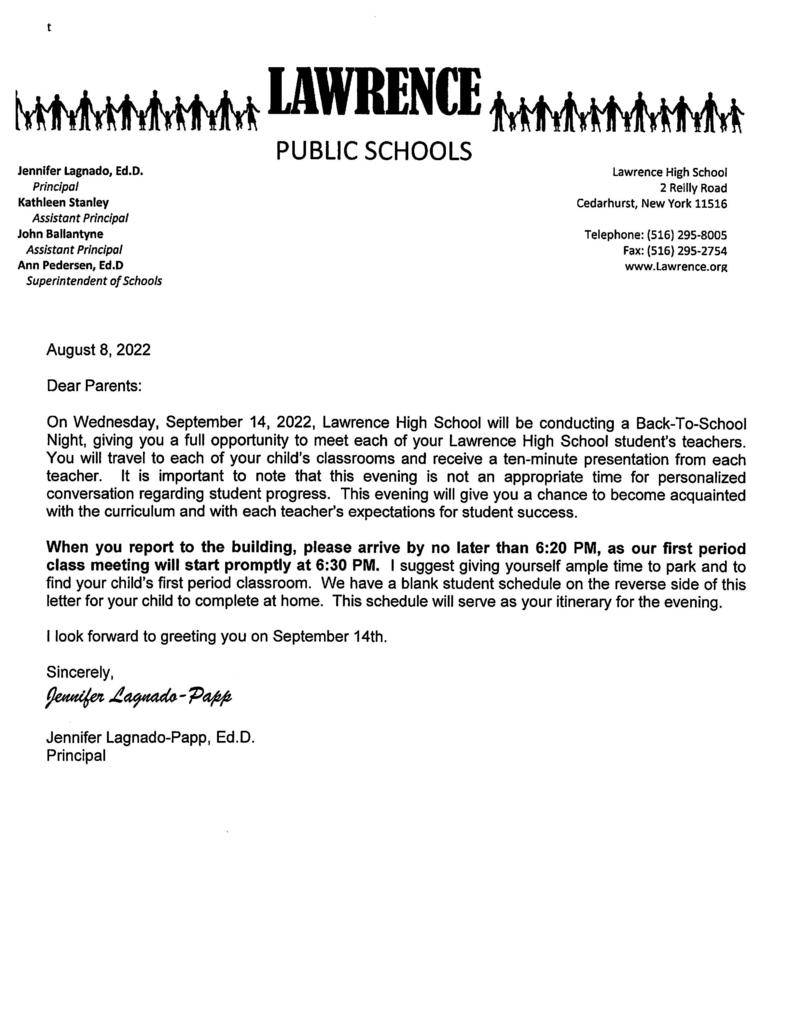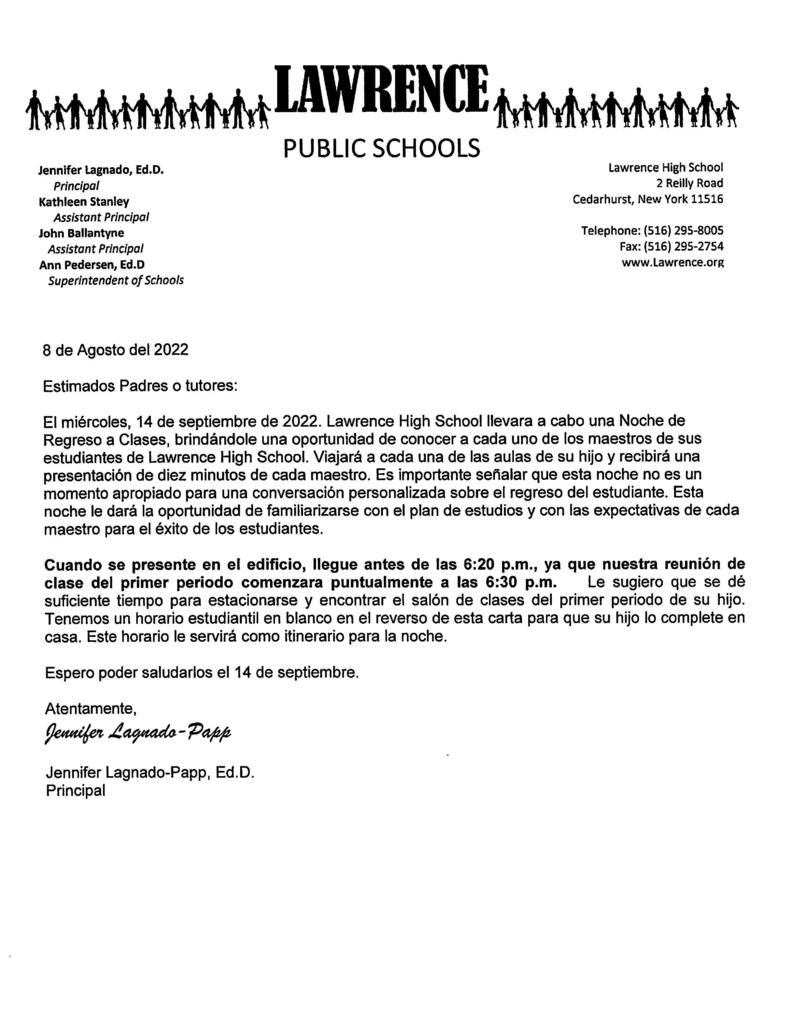 Attention 12th Grade Students and Parents! Financial Aid Information Night September 21, 2022 6:30 PM LHS Cafe Presented by Mr. Eugene Rogers, Senior Financial Aid Counselor Molloy University Spanish Translation Service Provided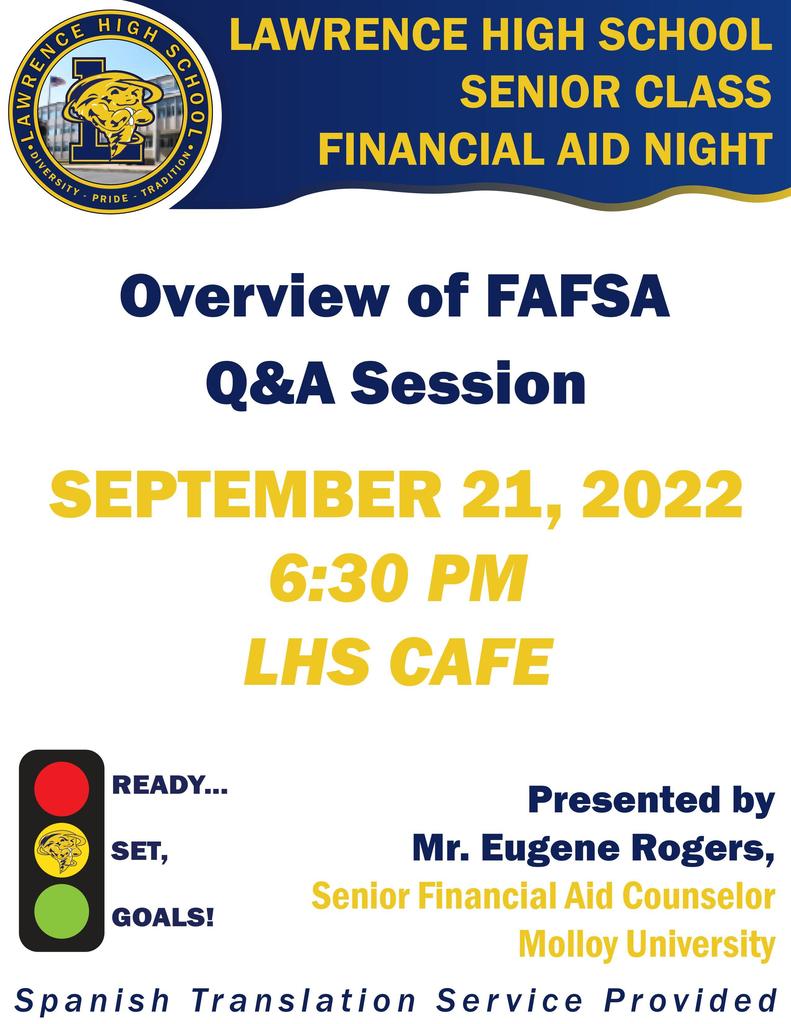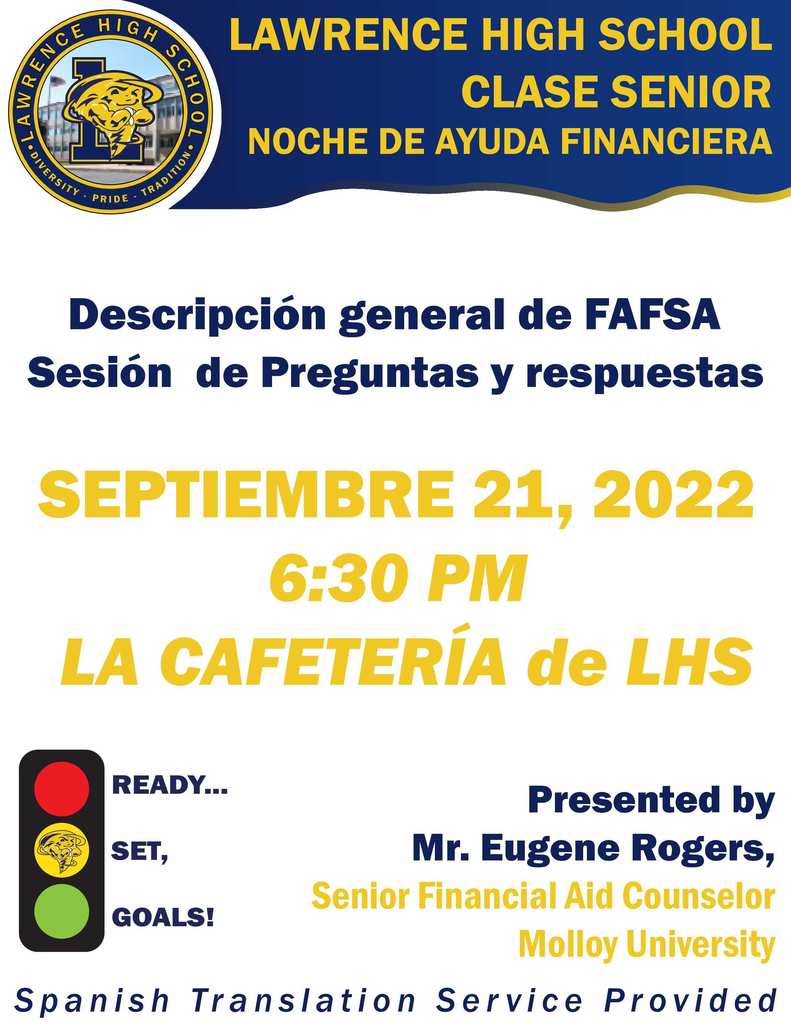 The Senior car wash has been rescheduled for 9/18 due to rain.

Attendance is WILDLY IMPORTANT! As we embark on our new school year with wildly important goals ( WIGS) set, we encourage all learners to understand that attendance is a lead measure in reaching success. Start off in the right direction and attend school every day ( and on time!). We look forward to each and every learner achieving their goals. Dr. Pedersen


Lawrence Families and Staff, We look forward to welcoming the children back to school tomorrow for a year celebrating our diversity, pride and traditions. Please enjoy this video created by our music educators, staff, and most importantly CHILDREN!
https://vimeo.com/721152552/e1b46ee1d9
Dr. Pedersen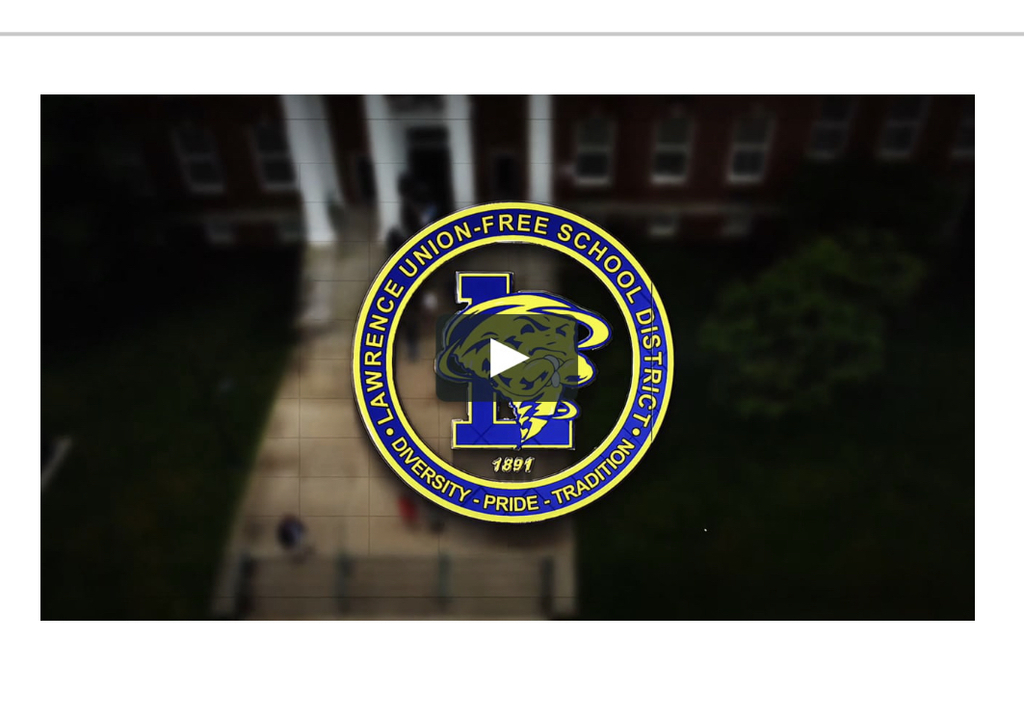 As our precious children return to school, we ask you to be extra careful and check for pedestrians especially near our schools and bus stops. We look forward to a wonderful school year. Dr. Pedersen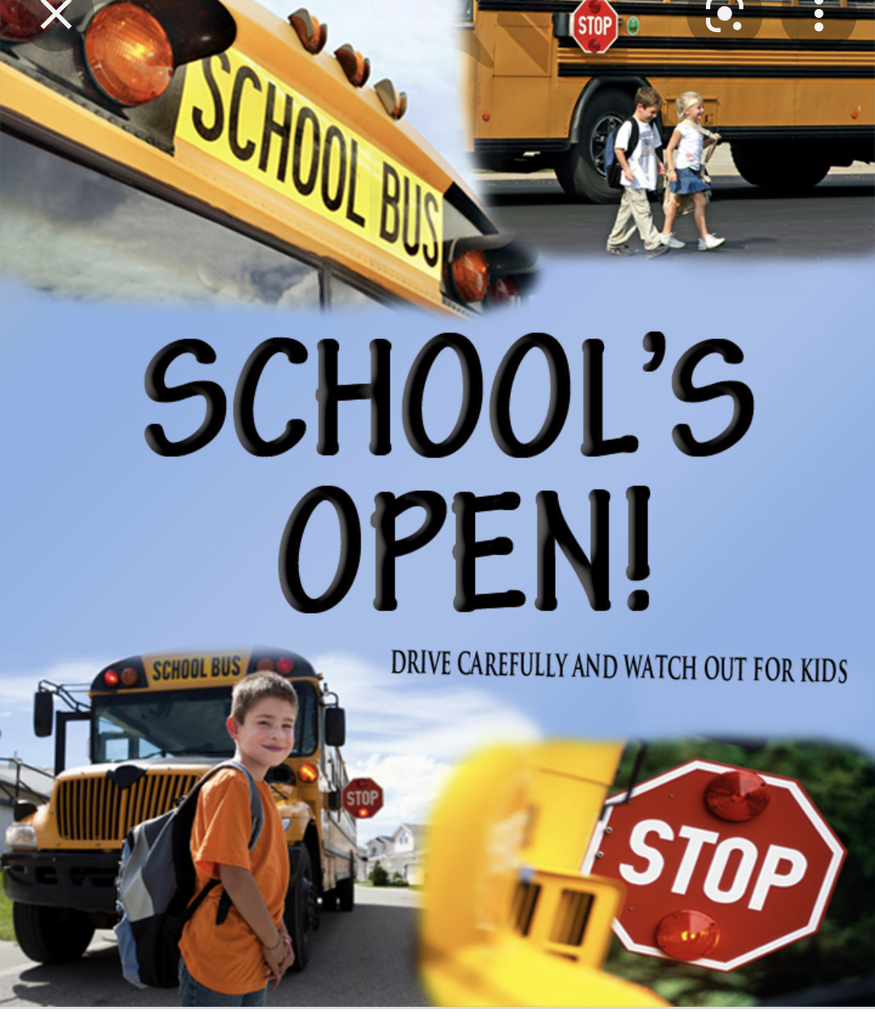 We cannot wait to see ALL of our students at 7:45am tomorrow morning! Students who do not have a lunch period MUST use the pre-ordering system. Students who do not have a lunch period WILL NOT be permitted in the cafeteria. Please see the guide to register your student's account, using their lawrence.org email. (Link Below)
https://5il.co/1h9sh
You should pre-order your lunch 1 day early, but you can order days in advacnce! You can do this through the FD Meal planner app on your phone, or by going to this link on your chromebook.
https://www.fdmealplanner.com/
Once you are on the site/app, please click register to make your account, and then order your lunch for tomorrow!

Ready … Set … Goals! The Lawrence staff participated in staff development today . We look forward to welcoming our learners back to class on THURSDAY. Dr. Pedersen
FALL SPORTS UPDATE!! Cheerleading will begin on Thursday, September 1! There will be a meeting after school in the cafeteria for any interested students. Please make sure your physicals are up to date.
It's Back-to-School time. Our first day of school is Thursday September 1st. Check out the smore for school supply lists (Grades K-6) & Summer Reading assignments that are due in September (Grades 7-12). Tips & tricks for getting in the back-to-school groove and more. Wishing our families and students a healthy & successful school year.
https://www.smore.com/6aknd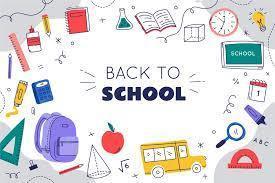 ATTENTION ATHLETES!! Fall Sports are beginning on Monday, 8/29 Cross Country: 9AM LHS Track Girls Soccer: 9AM LHS Turf Girls Tennis: 10 AM Middle School Tennis Courts Girls Volleyball: 10AM LHS Gym Boys Volleyball: 2PM LHS Gym Boys Soccer: 5PM LHS Turf
On behalf of the administration, faculty and staff, we welcome the class of 2026 to Lawrence High School. We invite all parents to join us for our Freshman Orientation on (tomorrow) Tuesday August 23 at 7 PM. We would also like to invite 9th grade students to an informal tour of the building on Friday August 26th, 11 to 1 PM. We look forward to a success year for all of our Lawrence students and families.
FOOTBALL PRACTICE!! Football practice begins on Monday August 22! The first practice is at Lawrence High School at 5PM on the football field. Please make sure your physicals are up to date and dress appropriately (cleats, shorts, t-shirt)

Lawrence Families, We look forward to welcoming your child(ren) back to school on Thursday September 1. The school mailings should be arriving to your homes next week with details on classes. Here is a link to the yearly calendar. Enjoy the remaining days of summer. Dr. Pedersen
https://5il.co/1g40y