Attention ELL Families. Tuesday March 28th, we will be holding our Monthly ENL night at Lawrence High School from 5-7PM. There will be free refreshments served! Come learn about the Roadmap to College!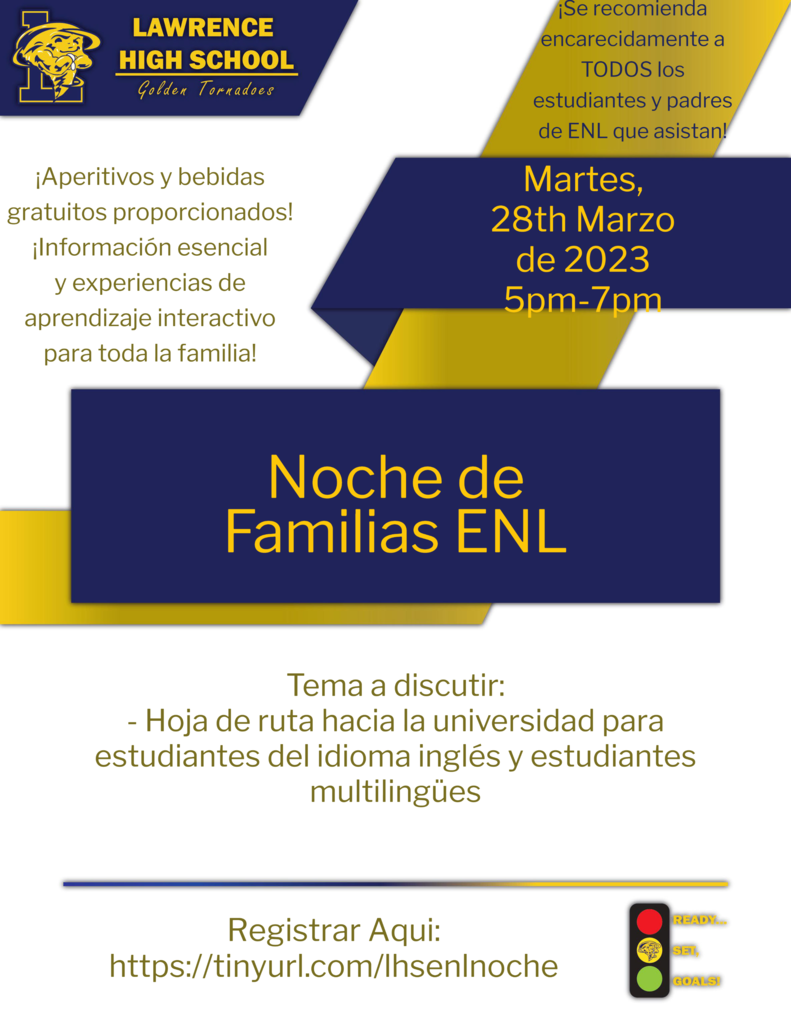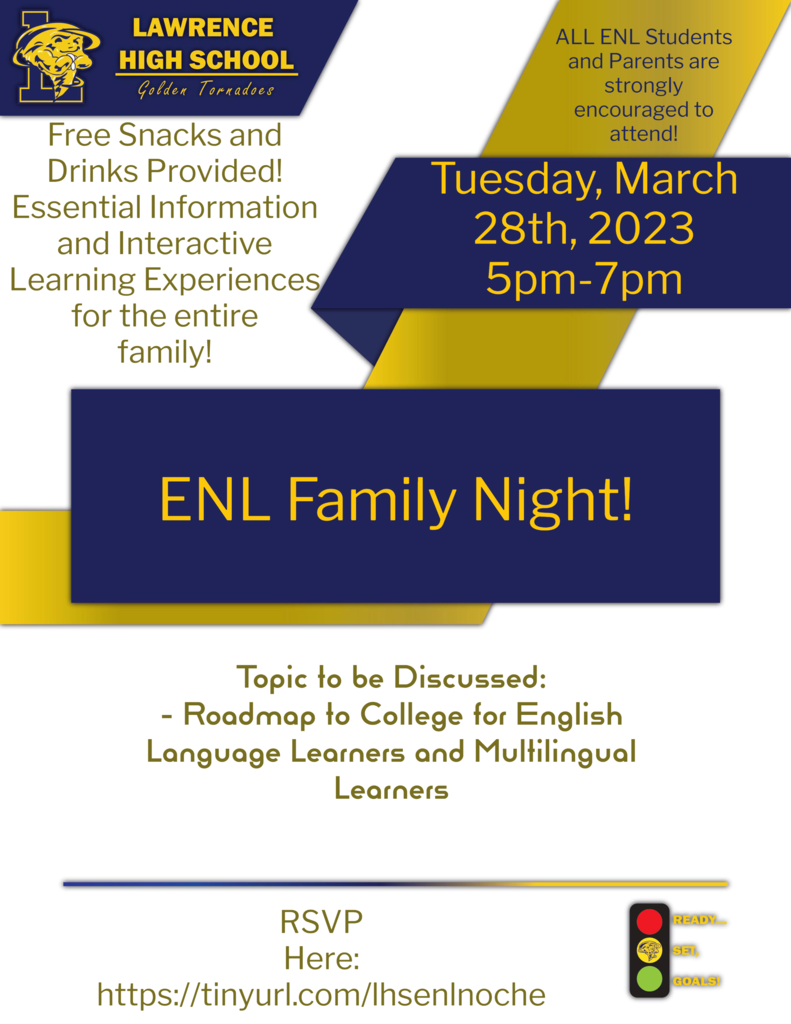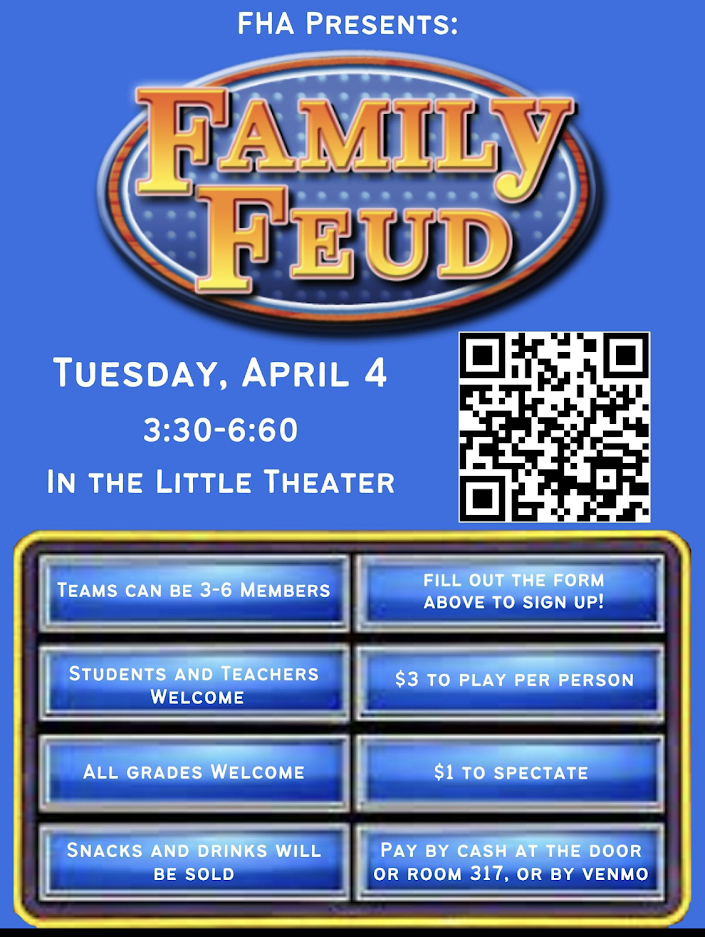 Next week is our annual Multi-Cultural Week Celebration! Monday, March 27, 2023 - World Map in Main Hallway Tuesday, March 28, 2023 - Selling of Snacks from AROUND THE WORLD during Lunch Periods Wednesday, March 29, 2023 -Dress Up Day – Dress in your cultural garb Photo booth Culturefest – 5:00 pm – 7:00 pm Thursday, March 30, 2023 -World Cup Soccer Tournament – 3:00 PM – 4:00PM Friday, March 31, 2023 -Multicultural Assembly - Periods 7 and 8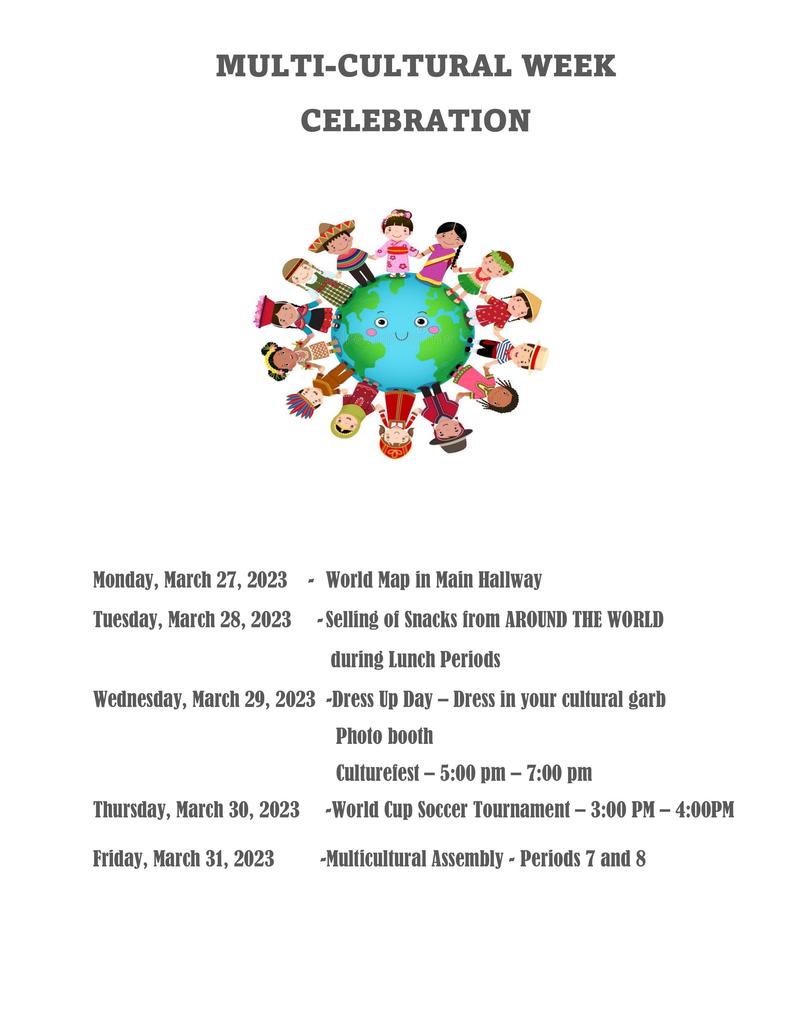 Good Afternoon LHS Families! We have an exciting opportunity offered through our partnership with the Family and Community Engagement Program through Nassau BOCES. Check out the link below for Virtual Parent Workshops. The flyer provides, date/time of workshops, and provides links to register for these FREE and VIRTUAL parent workshops.
https://tinyurl.com/6xk2wnmj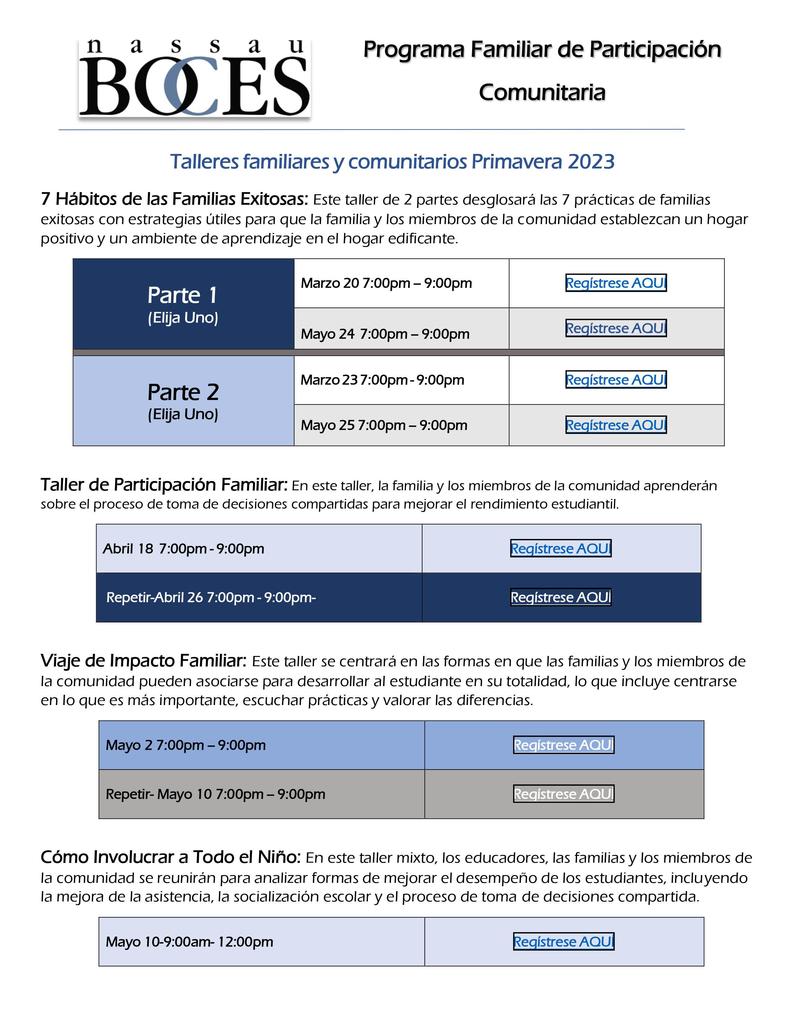 Good Afternoon LHS Family! Please join us on Wednesday, March 22 at 7 pm in the LHS Auditorium featuring the Jazz Band, Concert Chorale & Show Choir, Advanced Orchestra & Honors String Ensemble, and Wind Ensemble.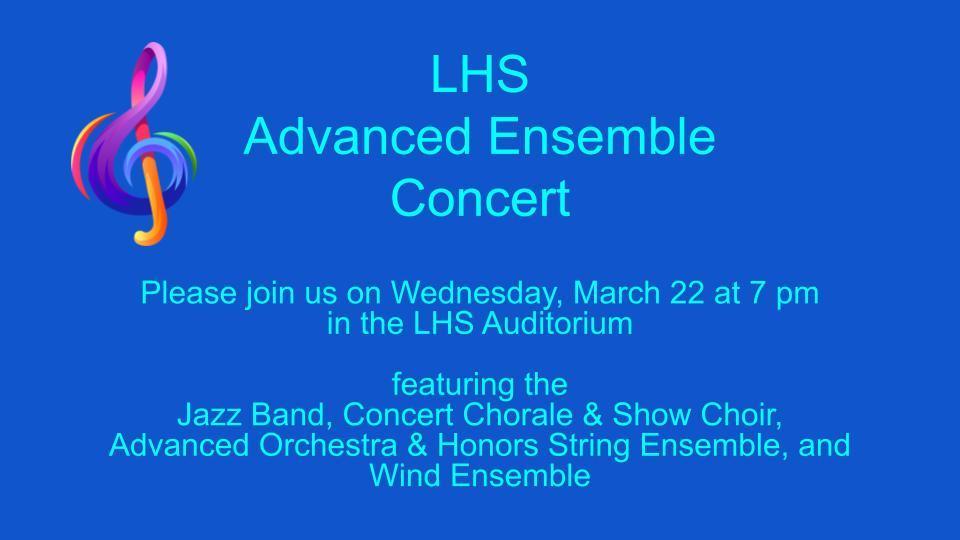 Congratulations to the LHS Virtual Enterprise Class, Tornado Watch for its performance at the March 8th West Hempstead Trade Show. Tornado Watch, a cyber security company, sold over $640,000 in protections plans and won silver awards for company logo and business card and a gold award for company brochure.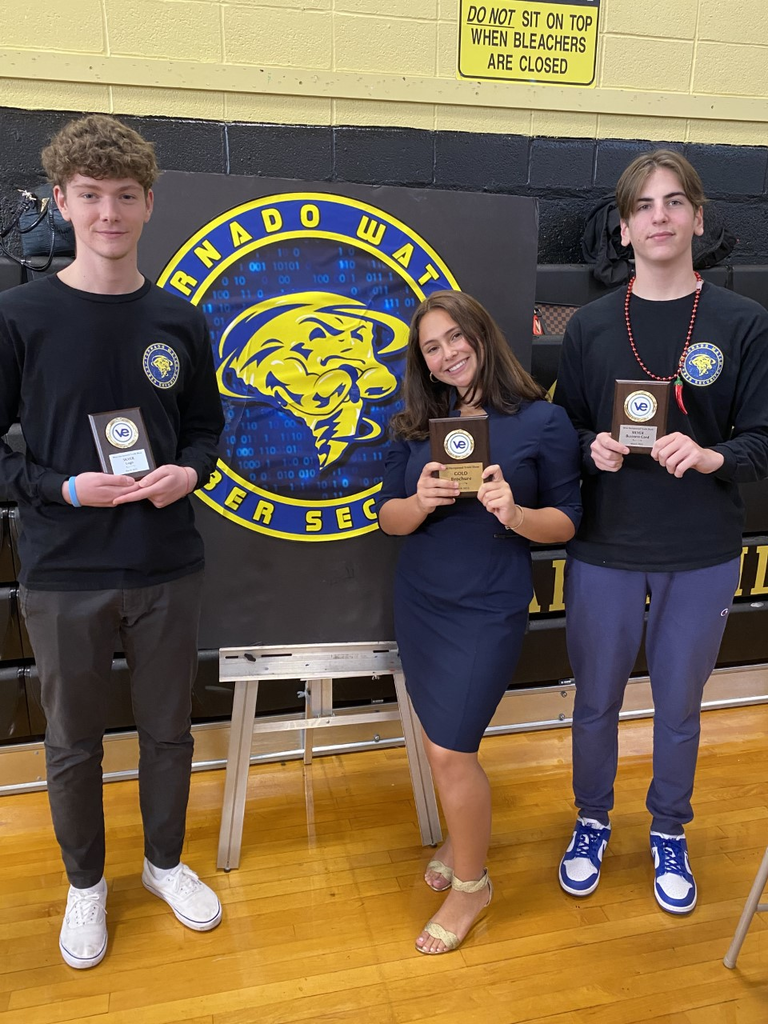 The Senior Class had its Inaugural Bingo Night. Thank you to Ms. Bayeva and the Senior Government for setting this special event up! Winners received a discount on future senior events/apparel.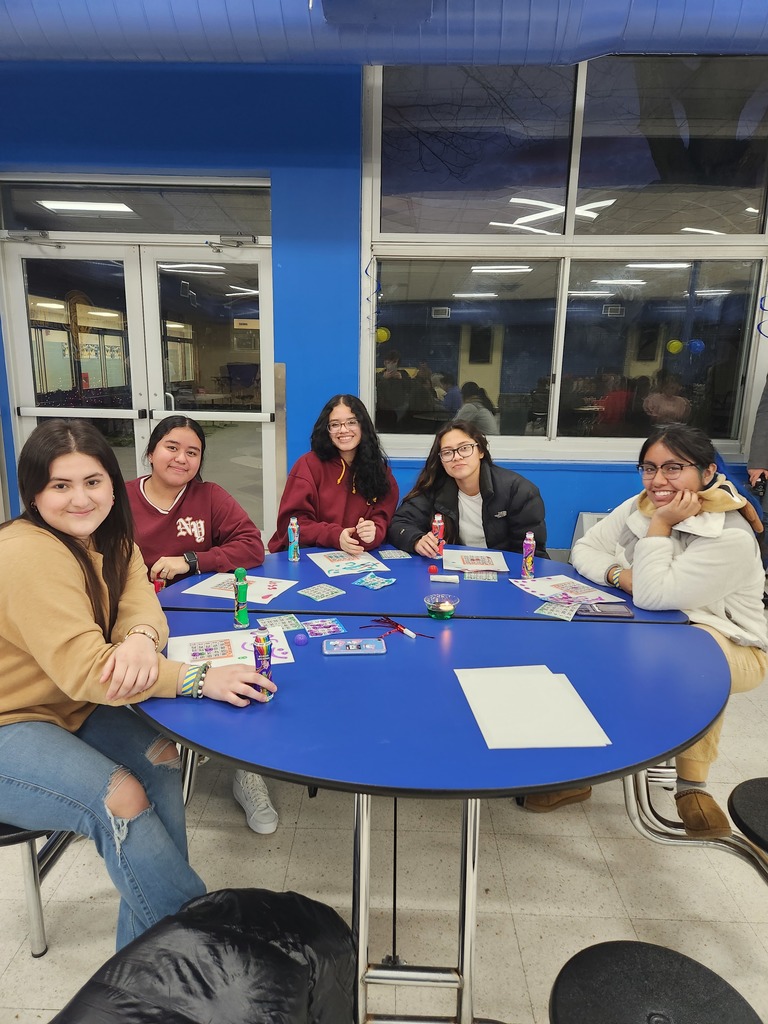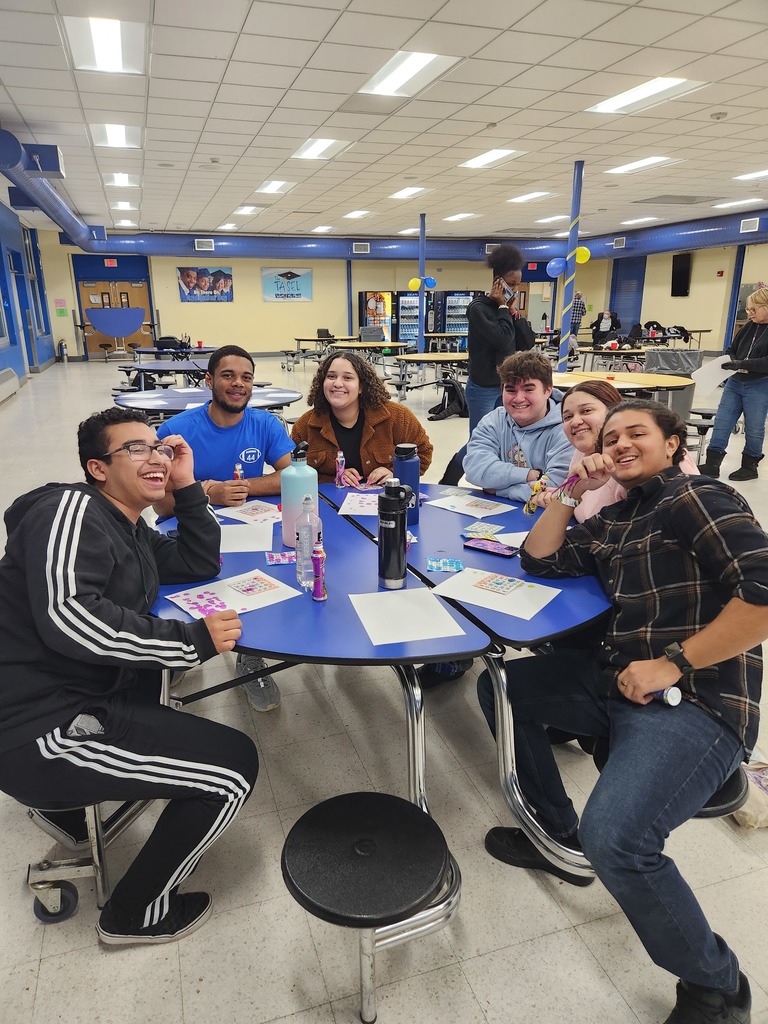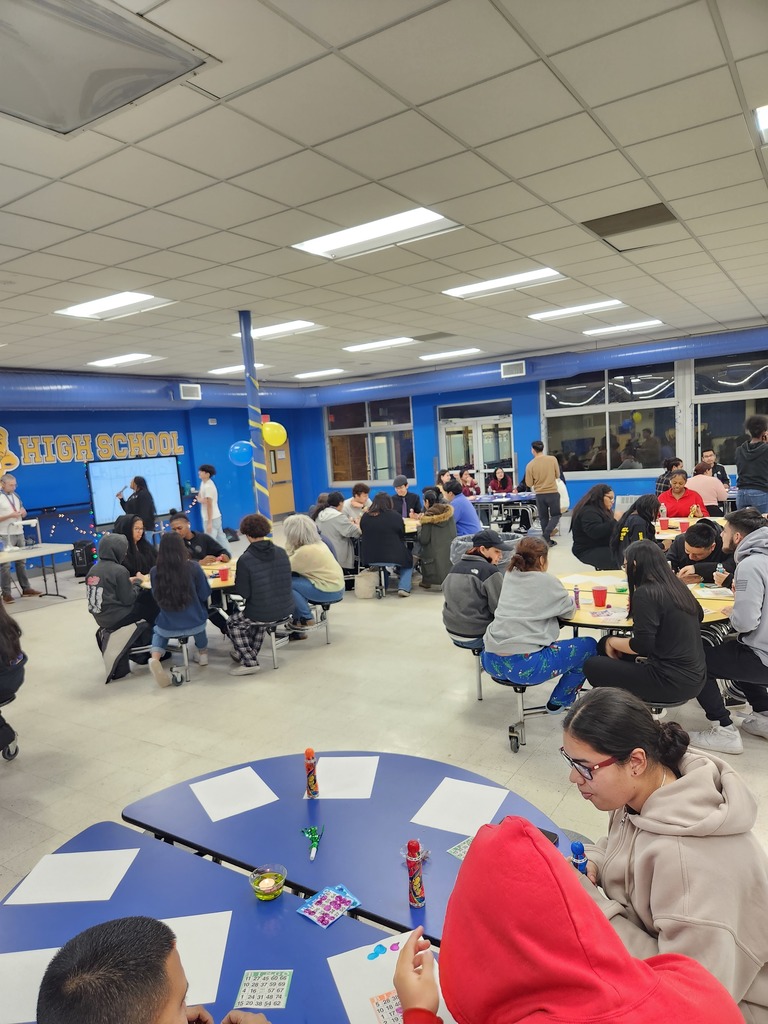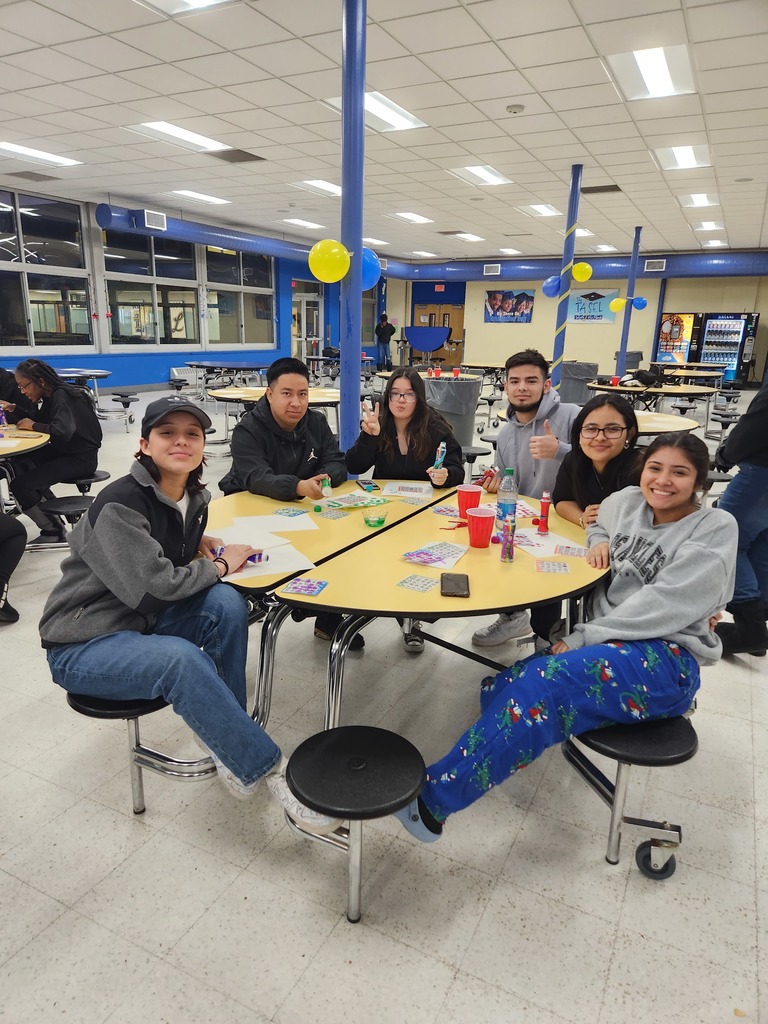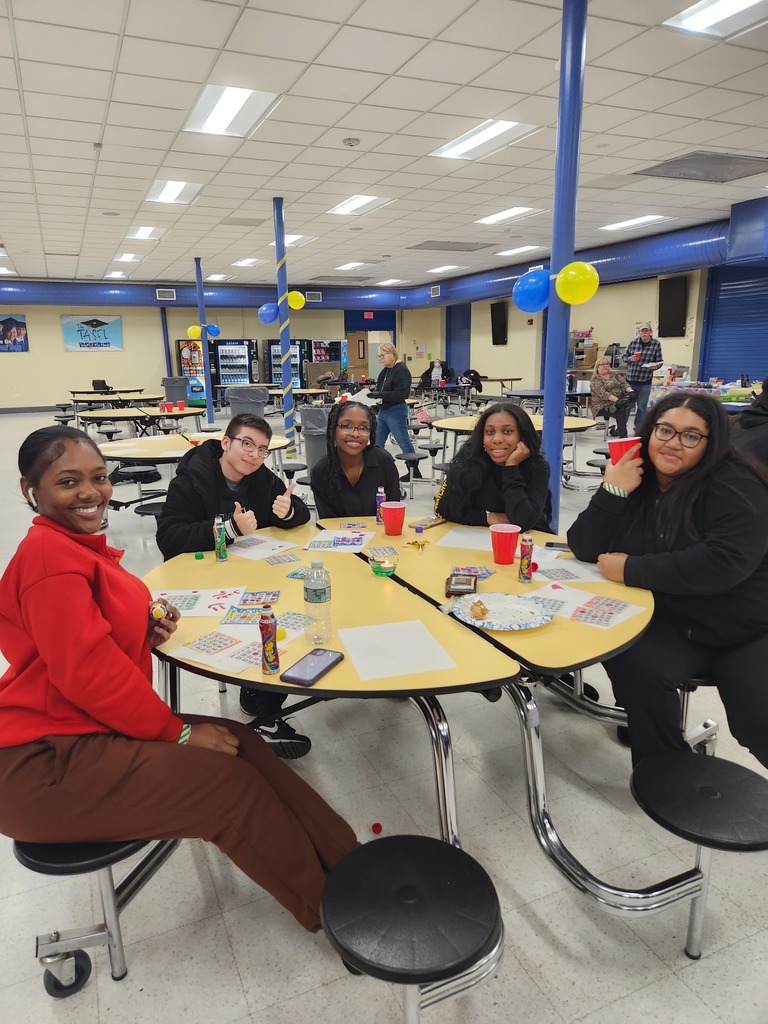 Dear Seniors! Is Bowling up your alley? Got some time to Spare? Get your bowling shoes shined - we are going to Woodmere Lanes on March 30th. Thursday!!! Checking-In time: 5:40-5:45 pm. Bowling time: 6-8 pm!!! Unlimited game #, including 2 pizza slices, soda, and bowling shoes. Cost: $23 -the year you graduate!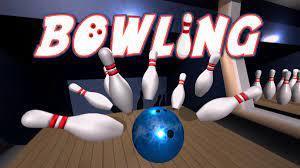 Good Morning! The 2023-24 Course Catalog can be found at the link below. Students should read through the catalog when preparing for their scheduling meeting with their guidance counselor for next year.
https://5il.co/1qinr

Lawrence Public Schools are currently experiencing telephone outages related to a Nassau BOCES issue. It is expected to be resolved shortly. In the meantime, should you need to reach Lawrence High School please email:
HighSchool@lawrence.org

Hello Lawrence Families! The Freshman and Sophomore classes are collecting jeans that are in good condition to help support Sexual Assault Awareness and the fight against Domestic Violence. All jeans, jean jackets, and other denim accessories will be accepted. There will be a bin located in the Main lobby through March 17th. Thank you for your support!
Happy March dear families - The LHS Smore is now available - check us out !! Remember you can use the translate button on the Smore page to put it into the language of your choice. Have a wonderful month. And remember … "You define your own life. Don't let other people write your script." Oprah Winfrey -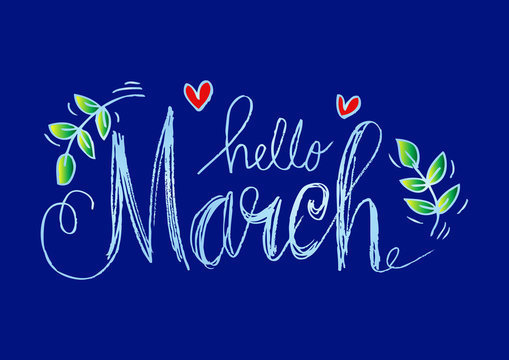 Please click the links below to view a letter from Dr. Lagnado-Papp regarding Parent Teacher Conferences taking place on Thursday, March 9th, from 6:30-8:45pm. You can reserve your conference times on "teacher-reacher" beginning tomorrow, 2/28. English Letter-
https://5il.co/1ptyx
Spanish Letter-
https://5il.co/1ptyv
Teacher Room List-
https://5il.co/1ptyy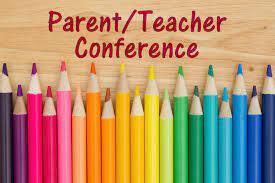 We are so proud to announce that 2 amazing student-artists in Mrs. Ganes Advanced Placement Drawing class are participating in the Advanced Visions High School Artists of Excellence Exhibit at LIU Post .The gallery is located in the B. Davis Memorial Library Their artwork will be displayed from February 13th-March 15th, 2023. Congrats to Brianna Vargas and Arianna Patterson Alexander!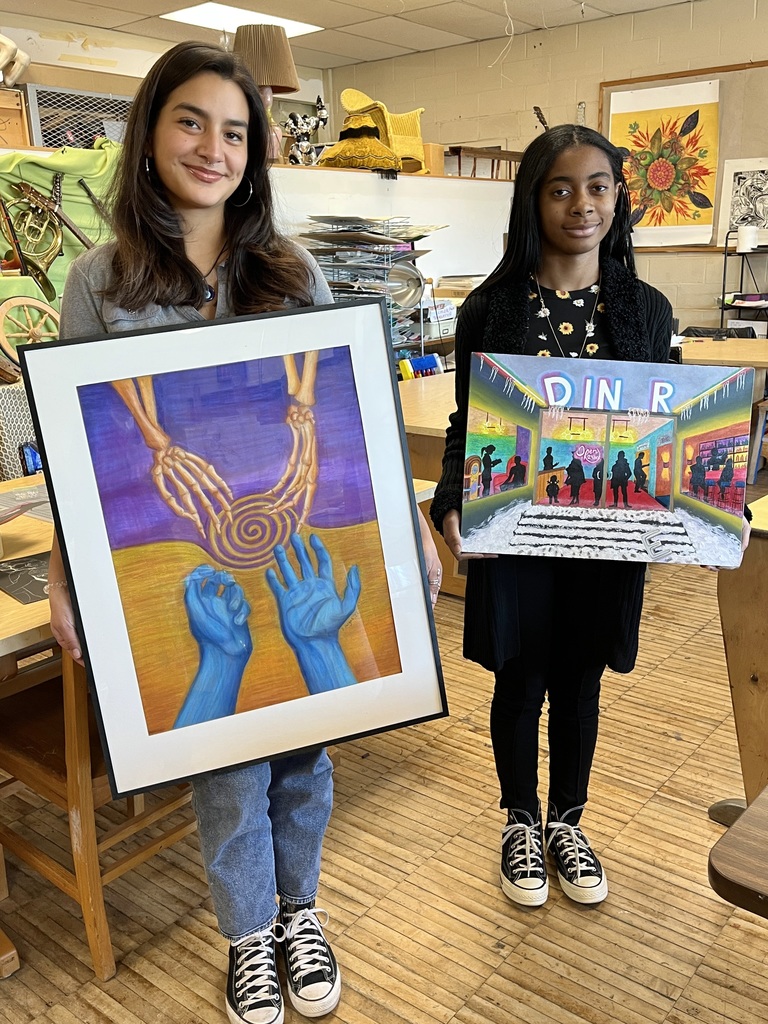 Good Afternoon LHS Families, Beginning tomorrow at 12pm, you will begin receiving a text message to notify you of your child's attendance status for the day. If your child has arrived to school, you will receive a text message informing you what time your child scanned into the building. If your child has not yet arrived at school, you will receive a text notifying you of their absence. Remember that 1st period starts promptly at 7:49am each day. Have a Great Day!
FEBRUARY - Hi Families - Please check out the LHS & LMS smores when you get a chance. Remember you can use the translate button on the page to put it in your language of choice. "The best and most beautiful things in the world cannot be seen or even touched – they must be felt with the heart." — Helen Keller - Have a wonderful month. LHS -
https://www.smore.com/swx83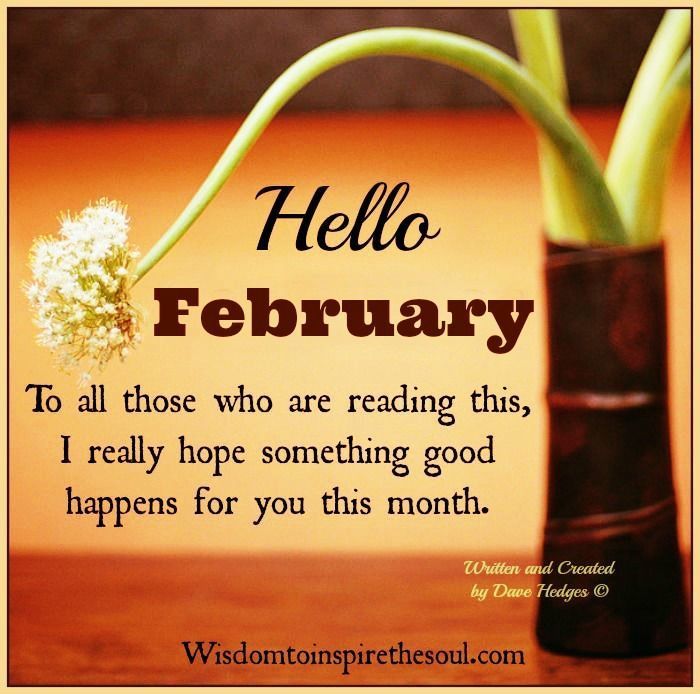 Good Morning LHS, Click below to check out the latest edition of the Mental Pab, our student run newspaper! Excellent job by all of the students involved!
https://5il.co/1ohwq
The LHS Broadway Showcase is proud to present....Into the Woods! Thursday, February 9, 4:30 PM Friday, February 10, 7:00 PM Saturday, February 11, 7:00 PM