Counselors
Brian Donaghy
Adam Labriola
Karen Staller
Stephanie Paz
Jon Diamond
2017 Summer School Bulletin
2017 Summer School Bulletin - Spanish
---
Abbott and Fenner Business Consultants
Scholarship Deadline June 12, 2017
---
Dear Parent/Student/Guardian,
This year, Governor Cuomo and the New York State Legislature enacted the nation's first tuition-free degree program for full time students: the Excelsior Scholarship. A college education is increasingly necessary to secure the jobs of tomorrow, and the Excelsior Scholarship ensures New York's students have access to a quality education and the skills they need to succeed. The Scholarship is available to students enrolled at a SUNY or CUNY community college or university beginning in the fall of 2017.
More than 940,000 middle-class families across New York State will be eligible for the Scholarship. How do you know if you qualify? The requirements are simple:
Students must:
Be residents of New York State

Enroll in a SUNY or CUNY two- or four-year degree program

Take 30 credits per calendar year (including winter and summer sessions)

Plan to live and work in New York following graduation for the length of time they participate in the scholarship program
The program goes into effect immediately, and is available for students whose families earn up to $100,000 annually beginning in the fall of 2017. It will extend to families making up to $125,000 annually by 2019.
The application will be available starting June 7th. To receive an electronic notification when the application is live, we encourage you to enter your email in the Excelsior Alert Form on the HESC website: www.hesc.ny.gov/excelsior.
Please find additional information below on the benefits of the scholarship and how to apply. Students and their families can also visit www.hesc.ny.gov or www.ny.gov/college to learn more, and text COLLEGE to 81336 for updates.
Sincerely,
H. Carl McCall
Chairman, The State University of New York
Board of Trustees
William C. Thompson, Jr.
Chairman, The City University of New York
Board of Trustees
---
ATTENTION JUNIORS!
Now is the time to start registering for the SAT or ACT.
www.collegeboard.com (SAT)
www.act.org (ACT)
Please see your guidance counselor for any questions.
---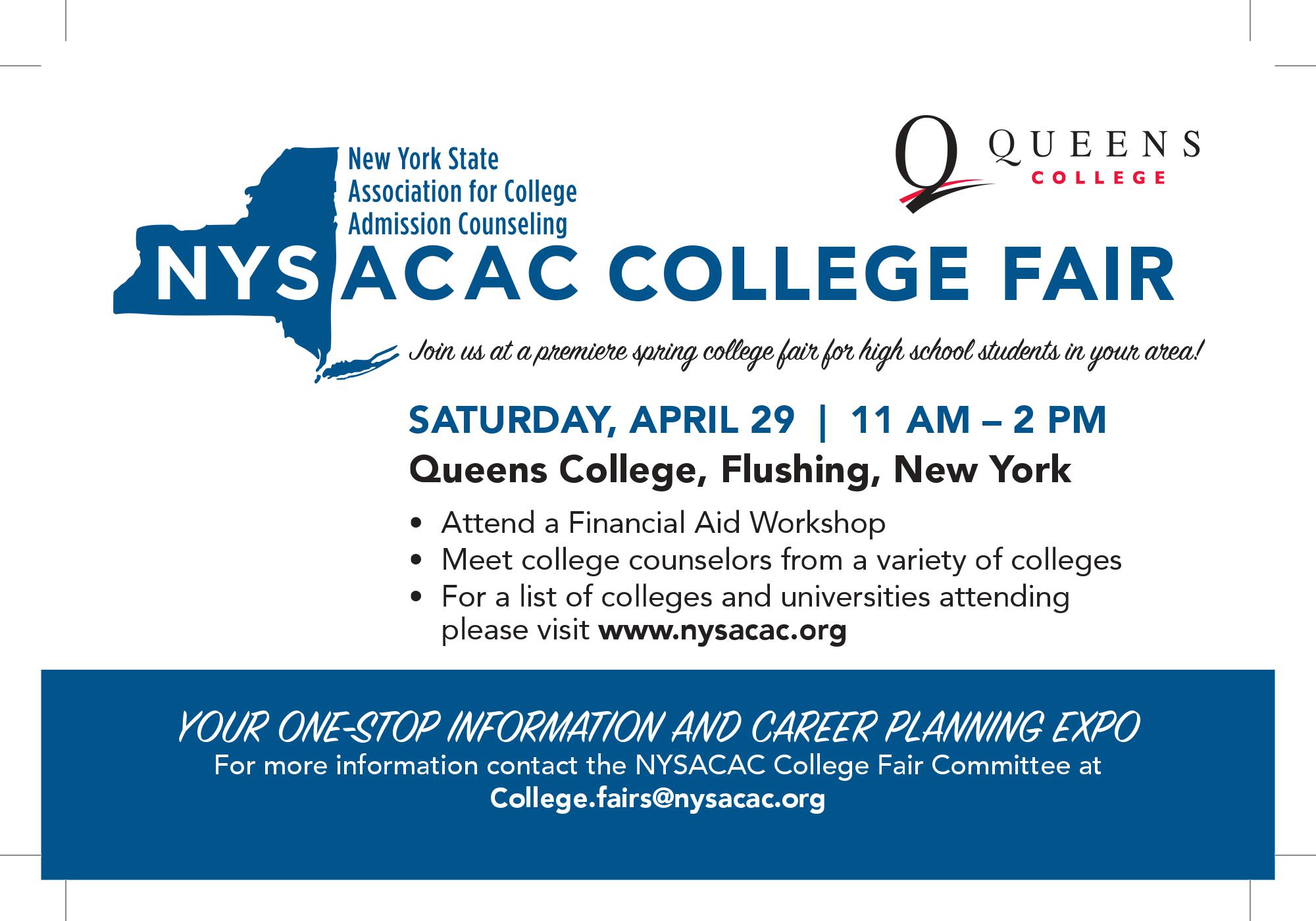 ---
Binghamton Summer College Program:
http://www.binghamton.edu/admissions/summer-college/?utm_content=Counselor%20Summer%20College%20Message&utm_campaign=Binghamton%20Summer%20College&utm_source=Slate&utm_medium=email
College Admission Information Program hosted by Emory University, Johns Hopkins University, University of Notre Dame, University of Virginia and Washington University.
---
---
---
The Michael D. Richardson Foundation Scholarship
1. Students must show financial need
2. Students have Algebra, Geometry, Trigonometry, Calculus, up to Physics on their transcript
3. Be a US citizen or resident alien
4. Minimum of an 85 average in 4 academic subjects
5. Three (3) of teacher letters of recommendation 9 (math, ELA, SS, science, principal)
6. One (1) letter from Clergy, community service, etc.
Please see your counselor for an application.
DEADLINE IS MARCH 31ST
---
Financial Aid Planning Night 2016
---
Attention Student Athletes!
If you are interested in participating in either Division 1 or Division 2 athletics, on the collegiate level, please open the following link for important information on how to register with the NCAA as a student athlete.
www.ncaa.org/student-athletes/future/how-register
---
Please review the LHS College Planning Presentation for all LHS students and their parents.
---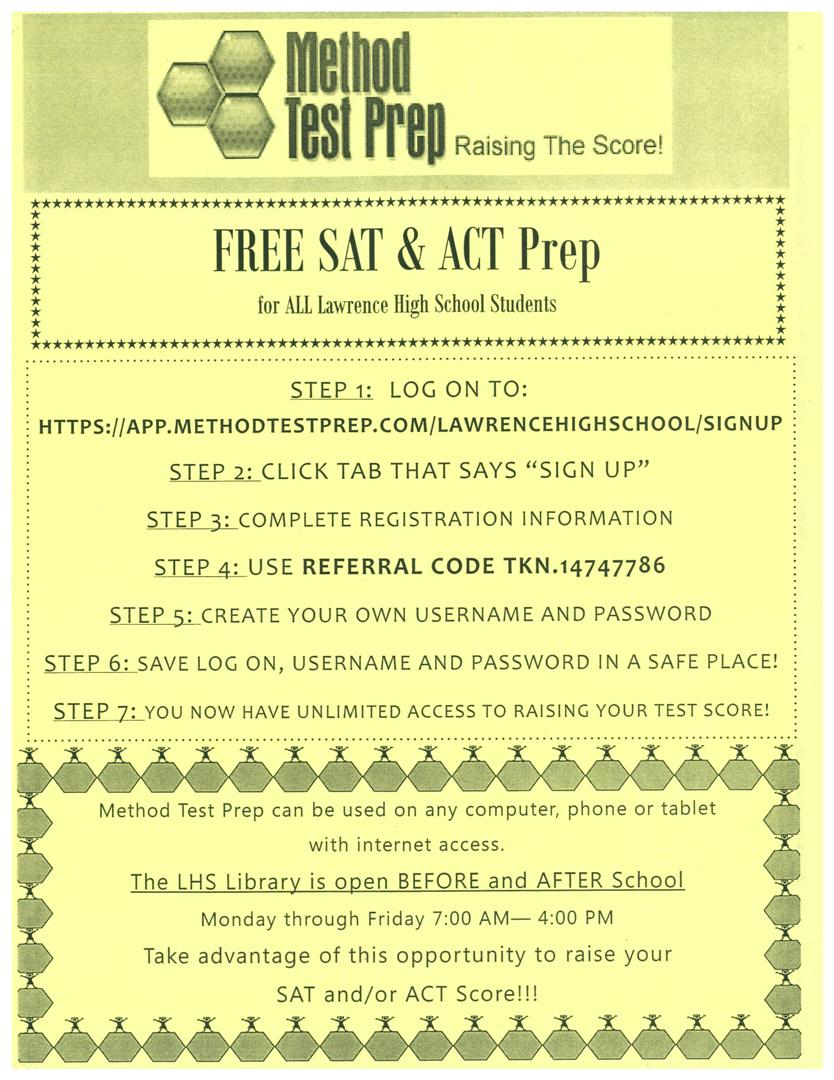 ---