Administrative Organizational Chart
Lawrence High School is staffed by 6 full time Building Administrators. There is a Building Principal who is responsible for overall building management, three Assistant Principals, one Chairperson who assists the Principal and one Supervisor of PPS. Each Assistant Principal and Chairperson is assigned a number of responsibilities as well as a grade level. Each Administrator follows their grade from 9th grade through to graduation and is responsible for their grade's day-to-day attendance as well as other student management functions.
View the Lawrence High School Organizational Chart
---
---
---
---
---
Extra Help Schedules
---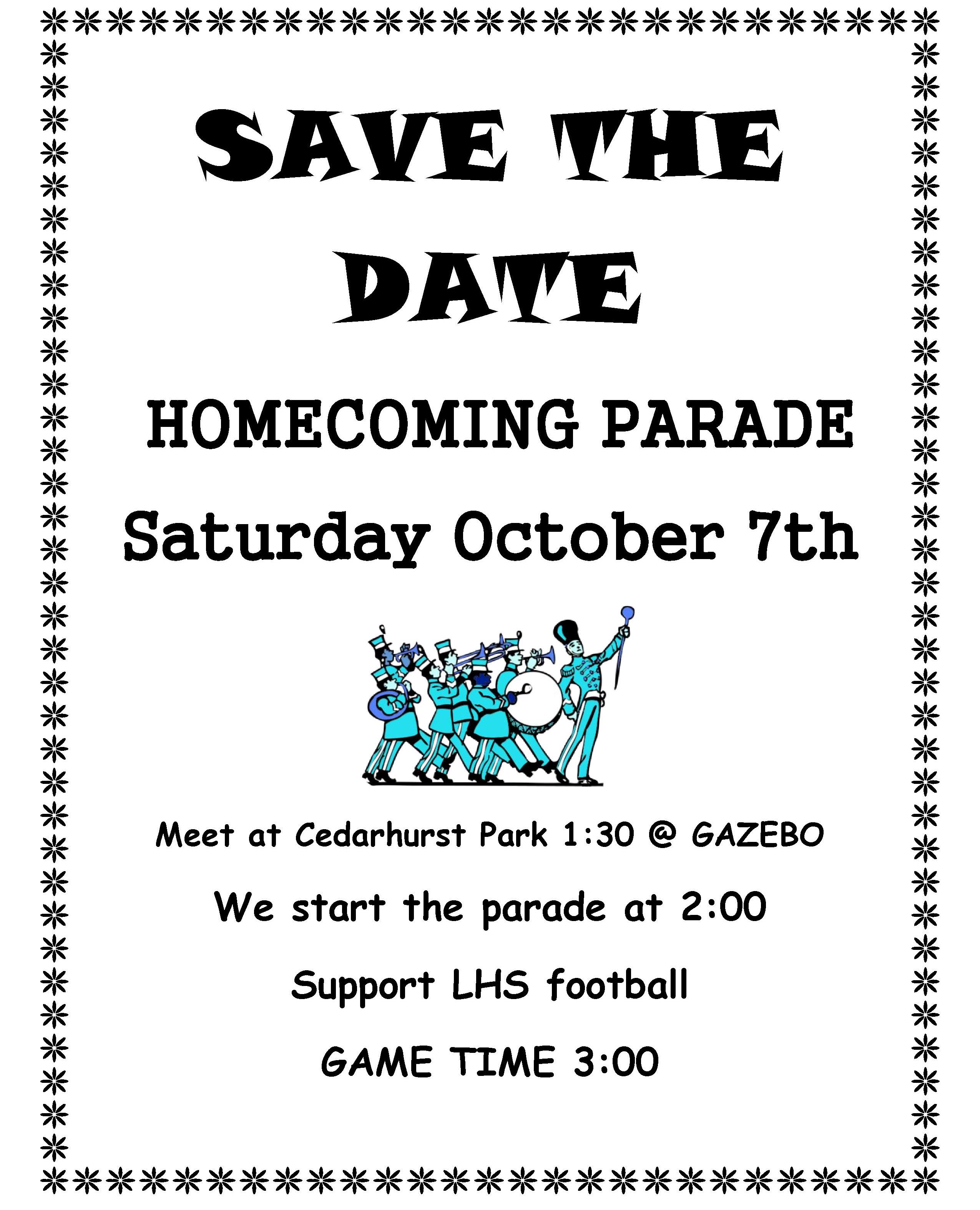 ---
---
---
Dear Parent/Student/Guardian,
This year, Governor Cuomo and the New York State Legislature enacted the nation's first tuition-free degree program for full time students: the Excelsior Scholarship. A college education is increasingly necessary to secure the jobs of tomorrow, and the Excelsior Scholarship ensures New York's students have access to a quality education and the skills they need to succeed. The Scholarship is available to students enrolled at a SUNY or CUNY community college or university beginning in the fall of 2017.
More than 940,000 middle-class families across New York State will be eligible for the Scholarship. How do you know if you qualify? The requirements are simple:
Students must:
Be residents of New York State

Enroll in a SUNY or CUNY two- or four-year degree program

Take 30 credits per calendar year (including winter and summer sessions)

Plan to live and work in New York following graduation for the length of time they participate in the scholarship program
The program goes into effect immediately, and is available for students whose families earn up to $100,000 annually beginning in the fall of 2017. It will extend to families making up to $125,000 annually by 2019.
The application will be available starting June 7th. To receive an electronic notification when the application is live, we encourage you to enter your email in the Excelsior Alert Form on the HESC website: www.hesc.ny.gov/excelsior.
Please find additional information below on the benefits of the scholarship and how to apply. Students and their families can also visit www.hesc.ny.gov or www.ny.gov/college to learn more, and text COLLEGE to 81336 for updates.
Sincerely,
H. Carl McCall
Chairman, The State University of New York
Board of Trustees
William C. Thompson, Jr.
Chairman, The City University of New York
Board of Trustees
---
Lawrence Live Stream
Click Here to Watch The Multicultural Assembly!
---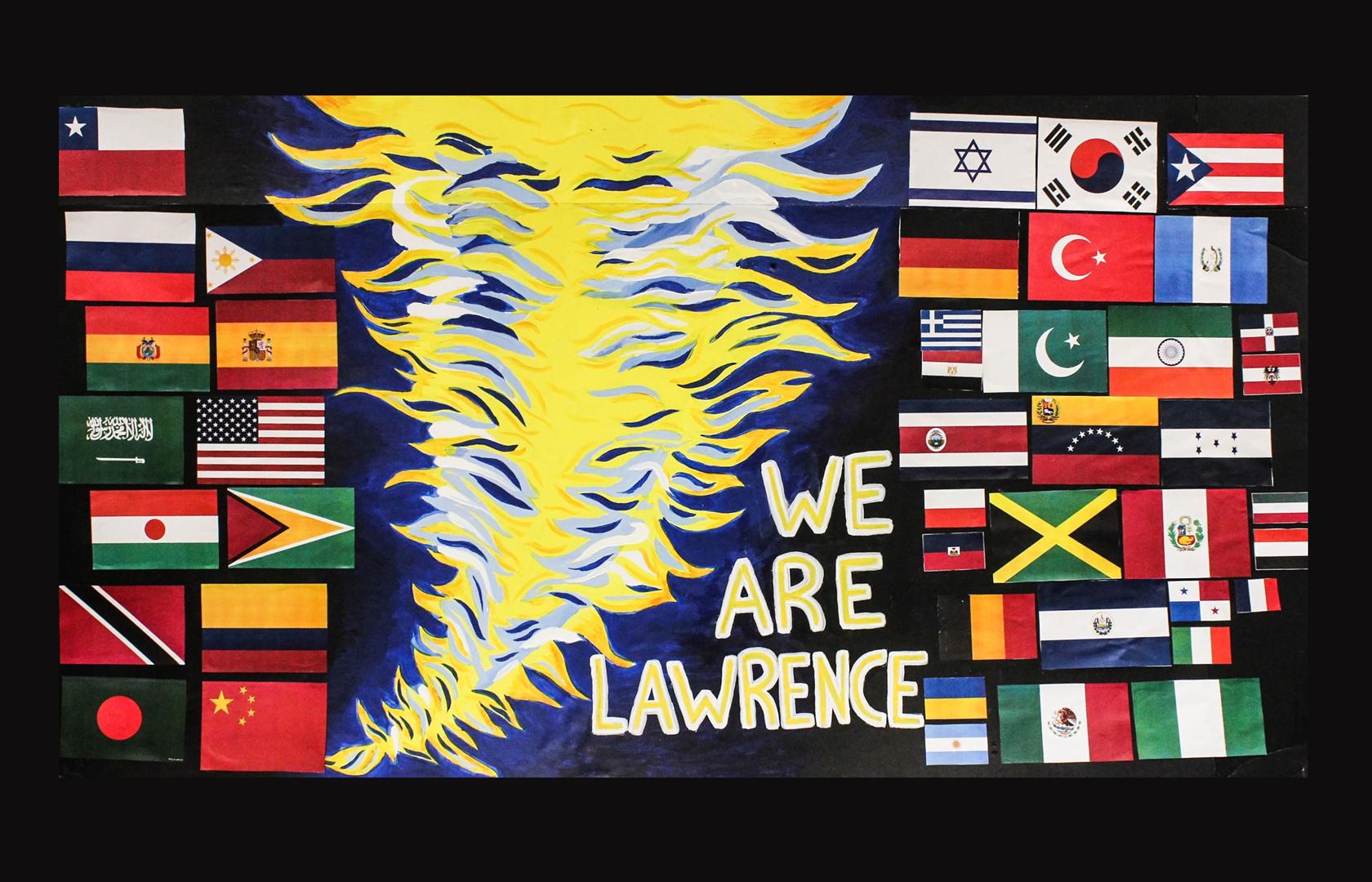 Lawrence High School Celebrates
Multicultural Week
---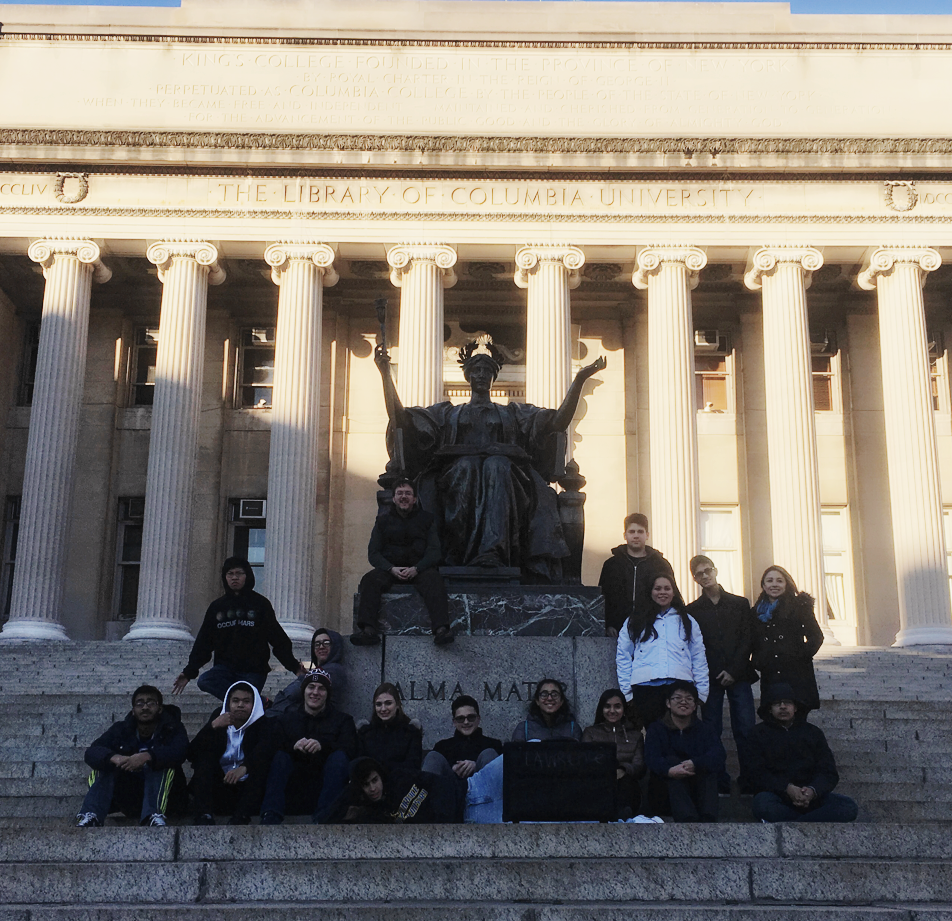 The Lawrence Quiz Bowl Team competed on Saturday, March 4th in its first National Invitational tournament at Columbia University. Rival Teams included Regis, Bronx Science, Hunter High School and Great Neck. Some came from as far away as Ithaca.
Allen Green and Aaron Castanada were among the top individual scores in the National (Varsity) Division. Eric Kolchinskiy and Ethan Breban were among the top individual scorers in the Standard (JV) Division. The team, coached by Dr. Stephen Sullivan, is a new addition for 2016-17.
National (Varsity) Team
Allen Green (Captain)
Emma Balsam
Aaron Casanada
Joseph Cursio
Jessica Mastorides (not in photo)
Alex Padilla
Standard (JV) Team A
Nicholas Williams (Captain)
Jece Abuan
Eric Kolchinskiy
Stacy Portillo
Roshan Reddy
Standard (JV) Team B
John Chen (Captain)
Ethan Breban
Anoushka Guha
Bhawan Sandhu
Zaiff Khan
Coach: Dr. Stephen Sullivan
---
ATTENTION JUNIORS!
Now is the time to start registering for the SAT or ACT.
www.collegeboard.com (SAT)
www.act.org (ACT)
Please see your guidance counselor for any questions.
---
Love Linda Inc. Scholaship Application
---
Attention Student Athletes!
If you are interested in participating in either Division 1 or Division 2 athletics, on the collegiate level, please open the following link for important information on how to register with the NCAA as a student athlete.
www.ncaa.org/student-athletes/future/how-register
---
---