Lawrence Public Schools will be CLOSED, Wednesday, March 21st, due to inclement weather.
---
Battle of the Classes new date is Friday, March 23rd.
---
Administrative Organizational Chart
Lawrence High School is staffed by 6 full time Building Administrators. There is a Building Principal who is responsible for overall building management, three Assistant Principals, one Chairperson who assists the Principal and one Supervisor of PPS. Each Assistant Principal and Chairperson is assigned a number of responsibilities as well as a grade level. Each Administrator follows their grade from 9th grade through to graduation and is responsible for their grade's day-to-day attendance as well as other student management functions.
View the Lawrence High School Organizational Chart
---
---
---
DECA State Career Conference
Congratulations to Danielle Hance & John Loughlin Jr. on placing in the top 10 of the exam portion and the presentation portion on their way to placing 6th & 7th overall in the category of Hospitality & Tourism Professional Selling.
These two students have earned the right to compete on the International level which will be held in Atlanta, Georgia in late April.
Congratulations to Amil Virani on placing in the top ten of the exam portion in the category of Financial Consulting.
This is the 13th straight year that Lawrence DECA will be competing on the International level. Danielle Hance is only the 2nd freshman to accomplish this feat.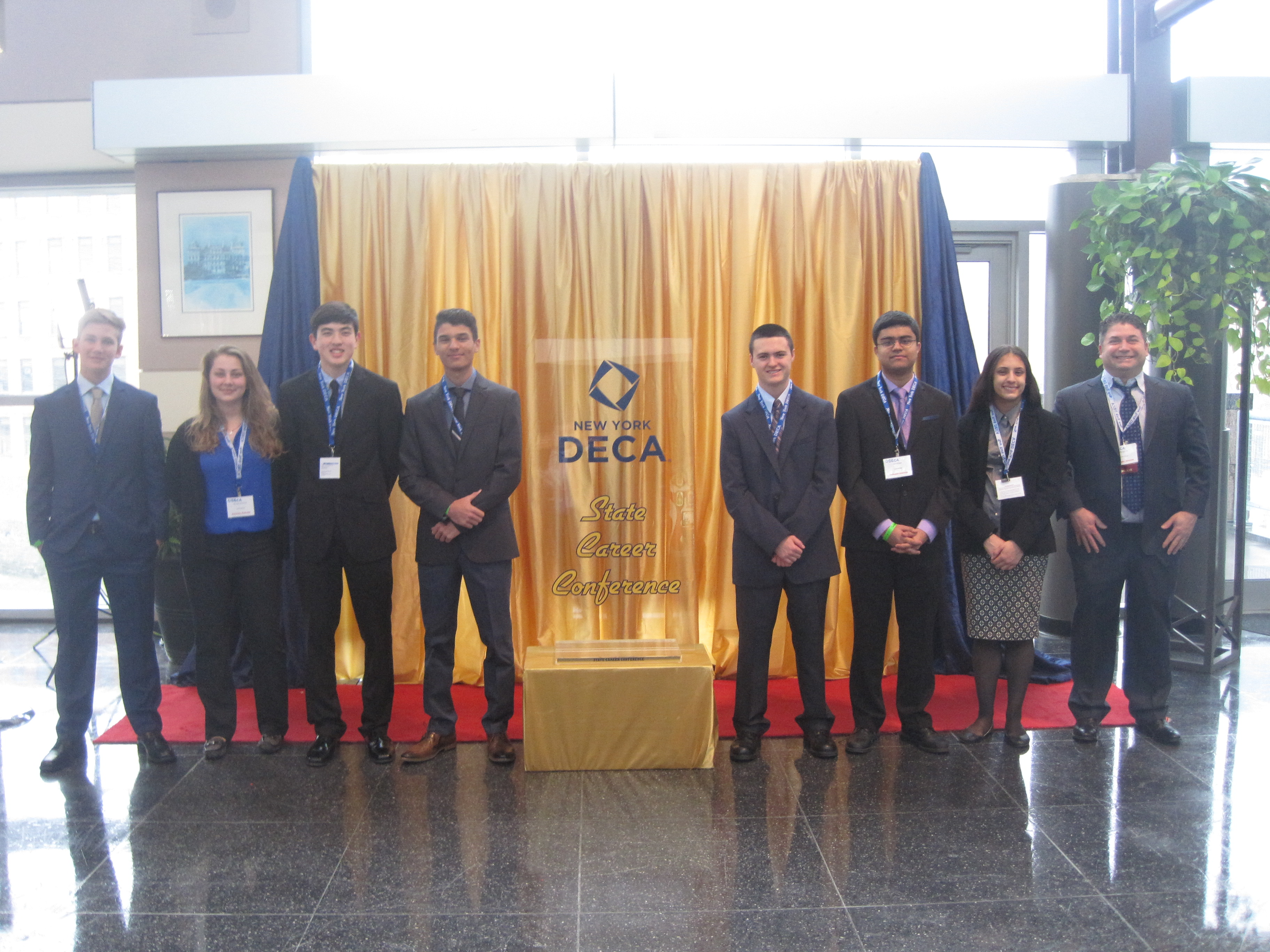 ---
California, Here We Come!: Six Lawrence Students Invited to Present Original Research at Association for Psychological Science Convention in San Francisco (May 24-27, 2018)
Jece Abuan – Can Question Wording Impact Self-reported Concern for the Environment?
Ariana Brown - Student heritage as a factor influencing performance on and perception of historical reasoning tasks
Stacy Portillo - Can Exposure to Muscularity-Idealizing Images Promote Self-Objectification in Adolescent Males?
Bhawan Sandhu & Eric K

olchinskiy
-
Advantages of hand-written note-taking versus laptop use in a youth sample: Phase II
Nicholas Williams –

Is there a 'halo effect' in teacher assessments of student personality and well-being?
Alicia Etwaru - The impact of the 'Dark Triad' traits on the adolescent'' ability to form and maintain friendships
---
---
The NYPD With Arms Wide Open Detective Steven McDonald Memorial Scholarship
ALL COMPLETED APPLICATIONS MUST BE RECEIVED BY THURSDAY, MARCH 1, 2018
---
The Lawrence HS Virtual Enterprise Class participated in the annual Long Island VE Business Plan Competition and Trade Show.
The class surpassed its personal record in terms of total sales with a grand total of $441,000. The class tied for first place in this category out of 51 schools from Nassau and Suffolk County.
A wonderful time was had by all who attended.
A special thanks to those who came in on Monday to view a run through of our Business Plan Presentation. Your insight and input was greatly appreciated.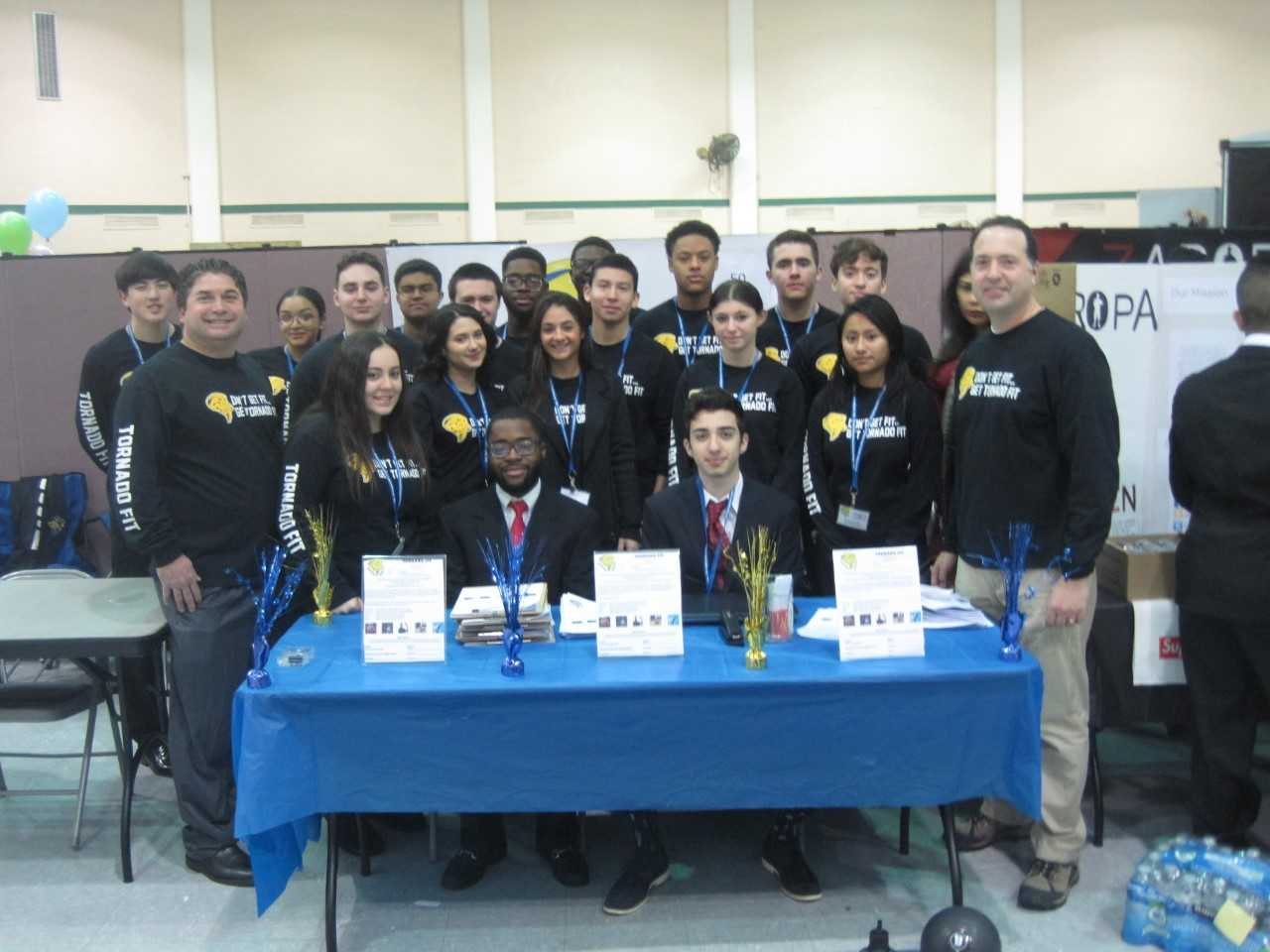 ---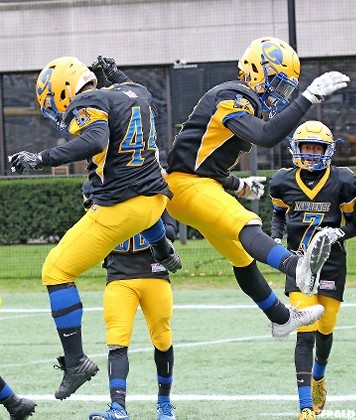 LAWRENCE PRIDE- VARSITY FOOTBALL
---
Four Lawrence Students Invited to 2018 Long Island Psychology Fair!
Jece Abuan (12th)
Ariana Brown (12th)
Stacy Portillo (12th)
Bhawan Sandhu (10th)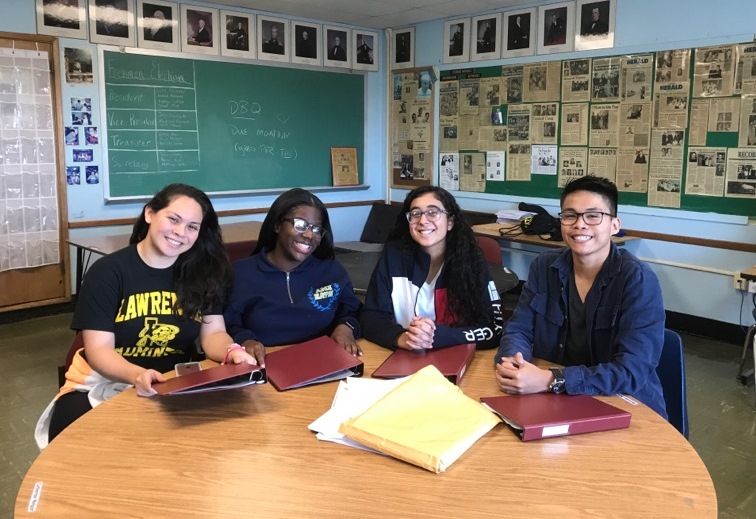 Congratulations to the four Lawrence behavioral scientists who were named Regional Finalists, and invited to compete in the Ninth Long Island Psychology Fair, held at Roslyn H.S. on Thursday, January 11th: seniors Jece Abuan, Ariana Brown, Stacy Portillo & sophomore Bhawan Sandhu.
---
On Wednesday, November 15, 2017 students of the Advanced Placement Literature and Composition classes, members of the literary magazine, Piece of Mind, and members of the Mental Pablum newspaper staff were treated to a special event. Christine Reilly, 2006 graduate of Lawrence High School, came to speak to the students about her life as a novelist and poet. Christine is a graduate of Bucknell University and she received her MFA in Creative Writing from Sarah Lawrence. She has published numerous poems in literary journals and magazines, and she is the author of the novel Sunday's on the Phone to Monday.
Christine read a chapter from her novel and then discussed her writing process. She said she doesn't write every day, but she finds it helpful to find the time to write even if it is just for a short period each day. She said writing isn't the most lucrative of careers, but it is a very rewarding one. When asked about how she was able to get her novel published, Ms. Reilly walked the students through the process of finding an agent, an agent finding a publisher, and a writer getting used to rejection. Students were full of queries regarding her choice of college, how she dealt with rejection, her second novel, etc. All in all, the students learned that the life of a writer can be quite fulfilling.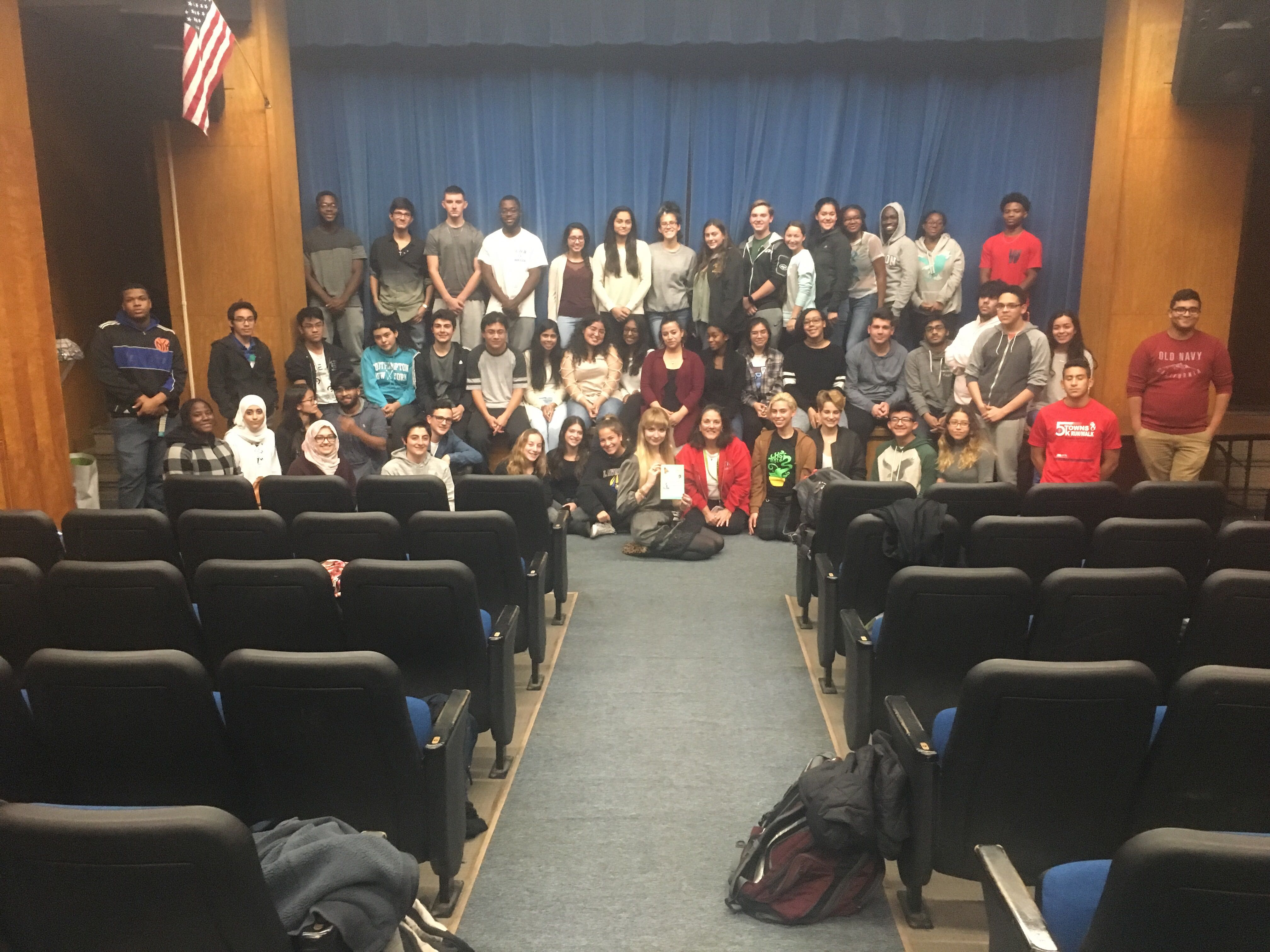 ---
The 33rd Annual Dr. Martin Luther King, jr. high school senior essay scholarship award contest
---
Please review the LHS College Planning Presentation for all LHS students and their parents.
---
---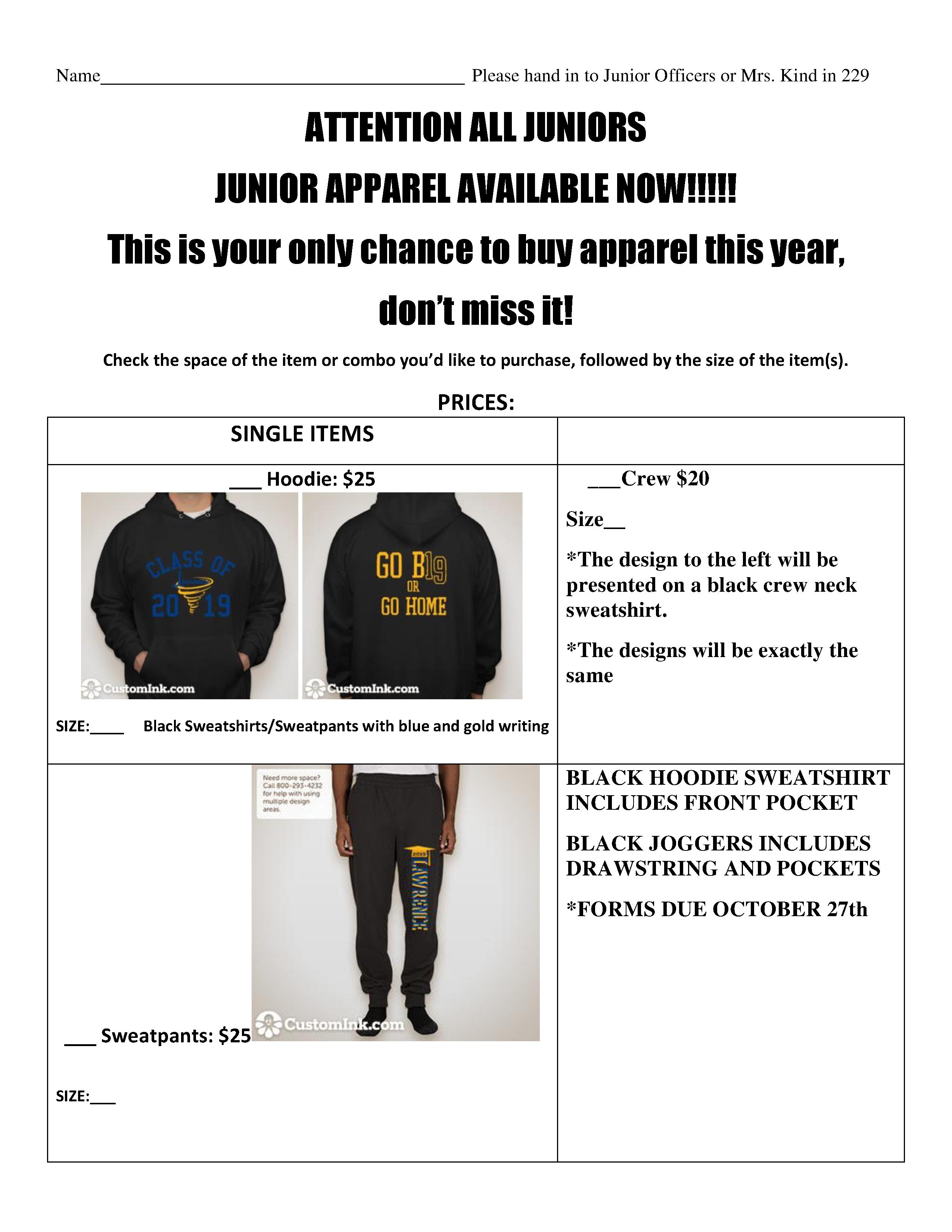 CLICK HERE FOR PRINTABLE ORDER FORM
---
Extra Help Schedules
Math/Science/ENL/World Language
---
---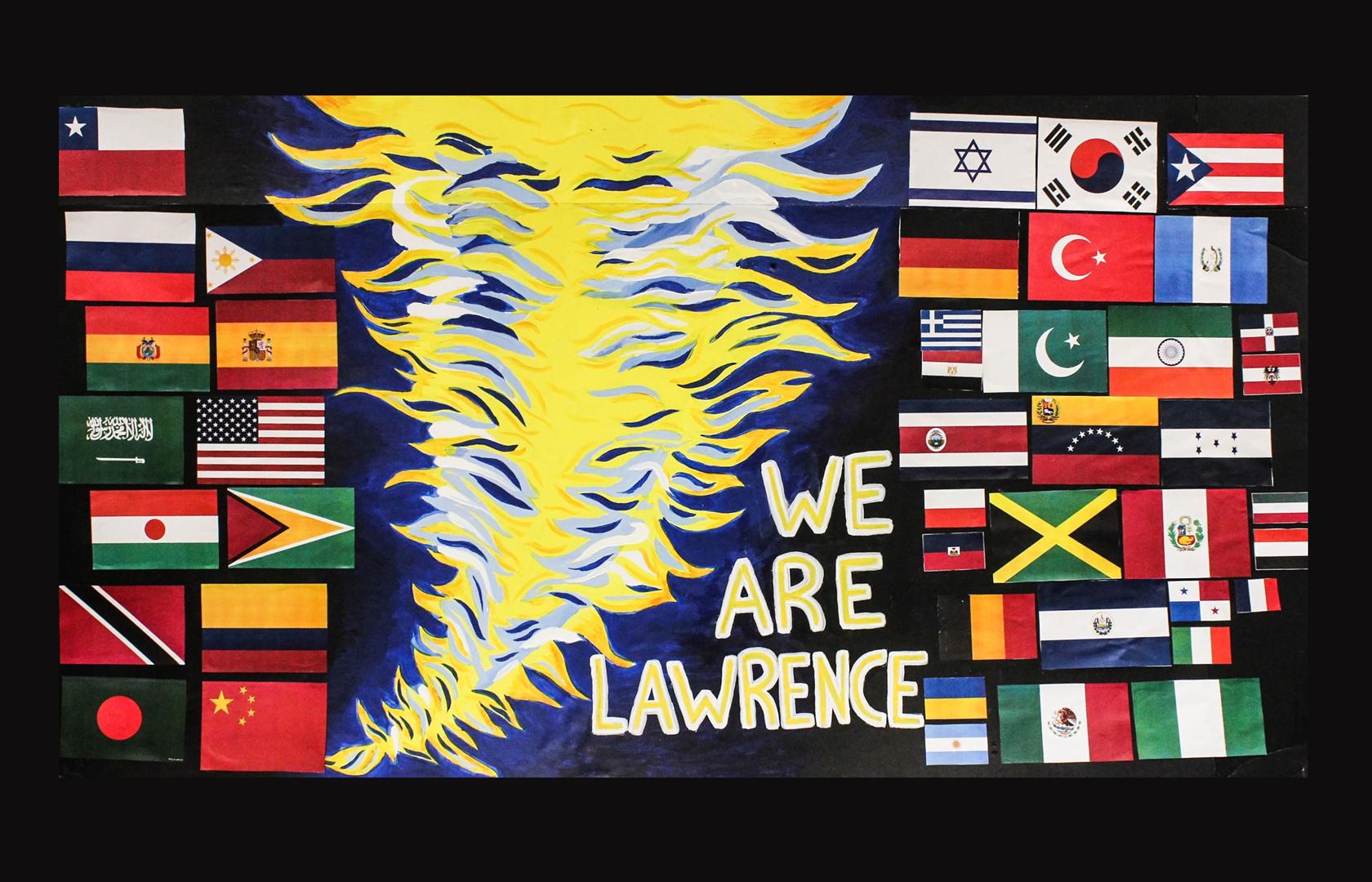 Lawrence High School Celebrates
Multicultural Week
---